Chennai is a bustling city on the Coromandel coast. It is a tier 1 city in India and has a rich cultural history. It has always been known as a city of knowledge, learning, and industry. Today, Chennai is a hotspot for new businesses. 
It is one of the most popular tourist destinations in India. Chennai has repeatedly been ranked the safest city in India, according to the Quality of Living Survey. Chennai is one of India's top ten cities with the highest literacy rate. Combining all these factors, it's no surprise that Chennai is popular among promising entrepreneurs. 
Chennai has great infrastructure, and ongoing development is taking place throughout the city. A solid infrastructure is a must for starting a business in any location, and Chennai meets this criterion. Teeming with IT professionals, it has also become a center for the IT industry.
As Chennai continues to grow as a business hub, let's take a look at the greatest startups Chennai has to offer.
CaratLane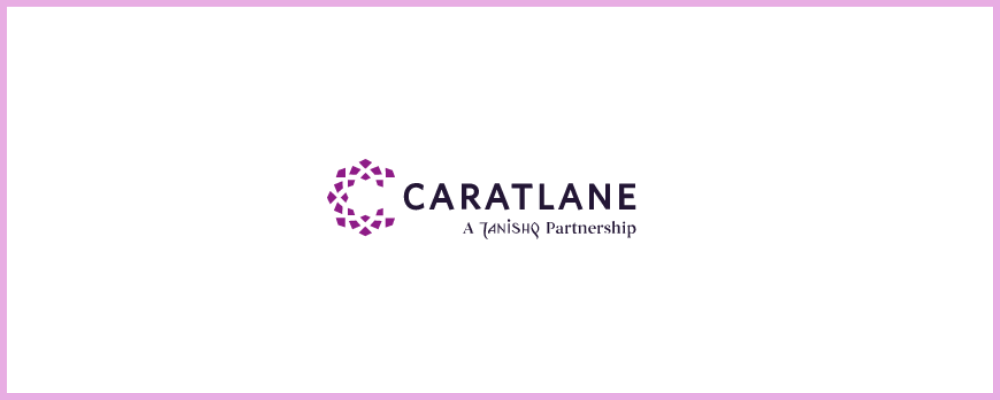 CaratLane was created to make beautiful jewelry accessible, cheap, and durable. After interviewing hundreds of women around the country, they discovered that there was a universal dilemma. Women are forced to choose between costly jewelry for special occasions and everyday jewelry that is of poor quality and does not keep up with their changing lifestyle. CaratLane provides them with modern, exquisite jewelry that one can wear every day.
Founded in: 2008
Founded by: Mithun Sacheti
Industry: Jewellery
Competitors: Chico's FAS, Stella and Dot, Pipa Bella, Voylla Fashions
NetMeds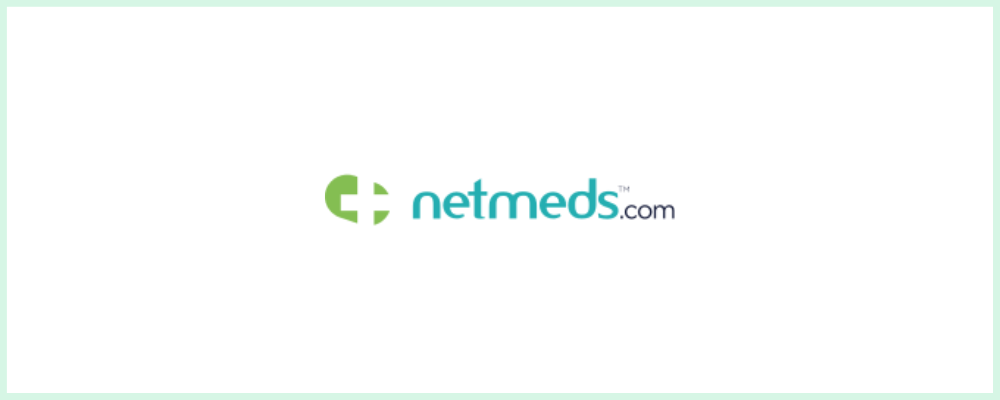 NetMeds makes it simple to take care of your health and that of your loved ones, regardless of where they live in India. In a few clicks, you may buy and ship medications from anywhere in the country. They deliver the latest medications to even second and third-tier cities, as well as remote villages. You can learn all you need to know about your medicine thanks to simple access to accurate drug information.
Founded in: 2015
Founded by:  Pradeep Dadha, Bruce Schwack
Industry: Healthcare
Competitors: PharmEasy, MedLife, OneLife, Chemist Direct
BankBazaar
BankBazaar is the world's first impartial online marketplace for quick, customized loan and credit card rate quotations. The business brings together financial goods from several banks. These goods include houses, vehicles, personal loans, and credit cards, among other assets. Users may evaluate offerings from multiple banks and Non-Banking Financial Firms (NBFCs) and purchase them online using the app or the website.
Founded in: 2008
Founded by: Adhil Shetty, Arjun Shetty, and Rati Shetty
Industry: FinTech
Competitors: PolicyBazaar, PaisaBazaar, EasyPolicy, FundsIndia
Freshworks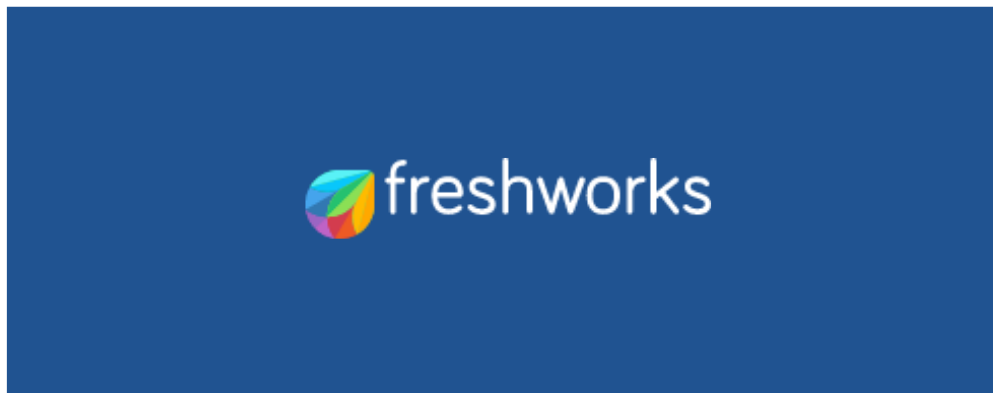 Freshworks creates and provides Software-as-a-Service (SaaS) that is cost-effective, easy to install, and tailored to the needs of the end-user. Unlike its competitors, it creates technology that works for everyone, making IT, customer service, sales, marketing, and HR's jobs easier. Freshworks' SaaS is used by over 50,000 businesses to improve customer and employee experiences.
Founded in: 2010
Founded by: Girish Mathrubootham
Industry: Business solutions
Competitors: Zendesk, Kayako, SysAid, HubSpot
OrangeScape(Kissflow)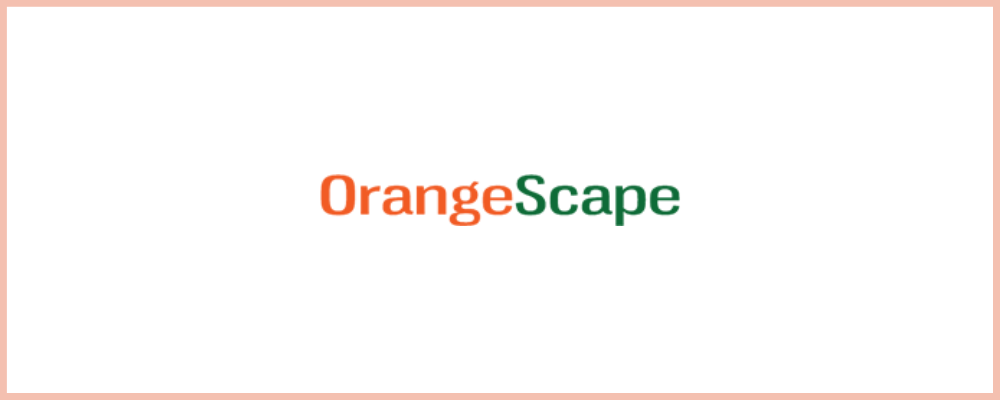 OrangeScape is a cloud-based digital workplace software that manages business operations. Their product, Kissflow, allows customers to manage all of their tasks in one location. They can collaborate with teams in the context of work, manage projects and tasks with full visibility, manage issues, tickets, defects, and service requests. It also automates standard processes and approvals and creates insights and dashboards for management reporting.
Founded in: 2003
Founded by: Suresh Sanbamdum 
Industry: IT, Business Solutions
Competitors: BeanWorks, AllyO, Asana, Atlassian
Flintobox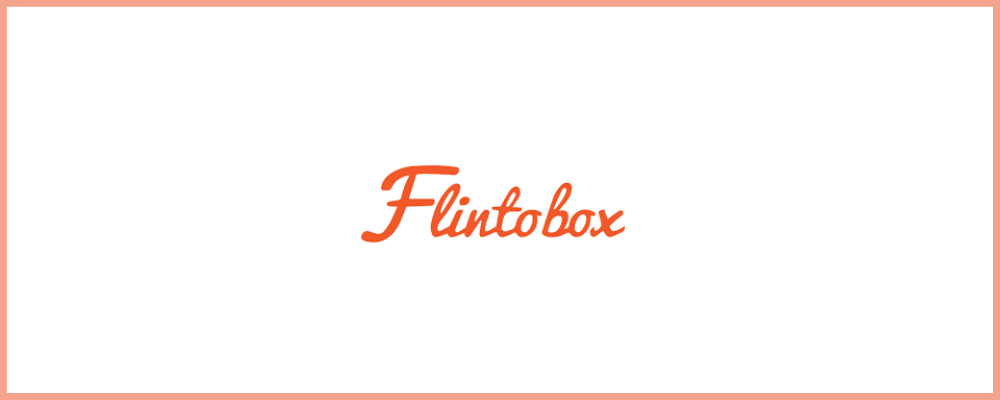 Flintobox creates STEAM-based educational activity boxes for kids. It creates materials for Early Child Development (ECD) based on a different subject each month. The firm operates on a subscription basis and sends the boxes right to the child's door. Every Flintobox comes with an easy-to-follow instruction leaflet and a demonstration video on how to complete the activities on their website. It is an amazing tool for busy parents.
Founded in: 2013
Founded by: Arunprasad Durairaj
Industry: Education, Toys
Competitors: Fingerprint, HowStuffWorks, Crejo.Fun
Zoho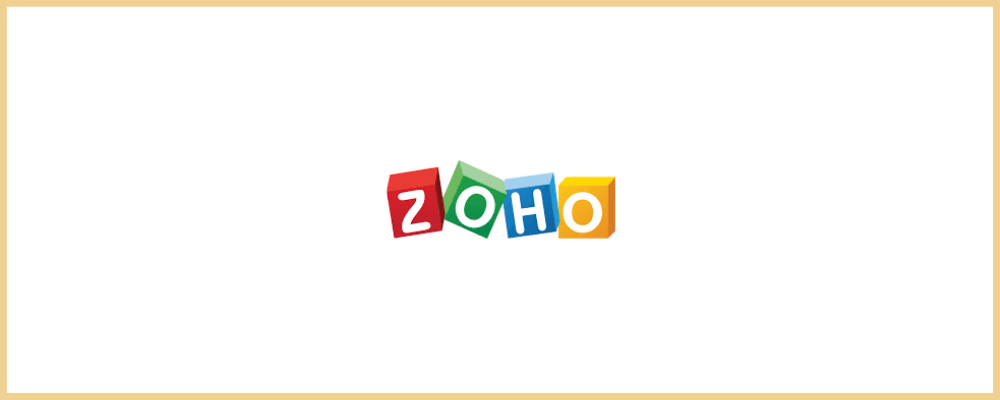 Zoho is a cloud-based company management software platform. It offers transaction management, GST returns management, invoice management, account receivable and payable management, inventory management, reconciliation, cost management, and more. It also provides customer management software that allows customers to interact with businesses through different channels.
Founded in: 1996
Founded by: Sridhar Vembu, Radha Vembu, Sreenivas Kanumuru, Tony Thomas
Industry: Business Solutions
Competitors: SalesForce CRM, ActiveCampaign, Nimble
Ovenfresh
From a single outlet in 2008, Ovenfresh's quest for baking excellence has seen them grow to over 60 locations and reinvent the corner bakery in the process. Ovenfresh provides birthday cakes, anniversary cakes, flowers, chocolates, greeting cards, among other things. They are now preparing to launch 'Eatfresh', which is a platform for ordering food online. However, it will have a larger menu than just baked goods.
Founded in: 2008
Founded by: Rajiv Subramanian
Industry: Food
Competitors: Ubiquitous, Zomato, Swiggy, JustBaked
Energyly
Energyly is a company that specializes in energy analytics. It assists enterprises, businesses, and households in lowering their energy costs. It accomplishes so by combining a simple user interface with a low price point, resulting in increased productivity and profitability. Some services they offer are energy monitoring systems, diesel engine monitoring solutions, and smart metering solutions. Their most recent addition is an IoT smartphone app.
Founded in: 2014
Founded by: Dayal Nathan
Industry: Energy Solutions, IoT
Competitors: Numocity, Zentix, Smarton, Peerbits
PipeCandy
PipeCandy creates deep insights about eCommerce firms. It offers them world-class organizations' sales, marketing, research, investment, and corporate strategy departments. This is accomplished by a combination of human knowledge, machine learning, and artificial intelligence. PipeCandy's goal is to hasten the world's shift to eCommerce by making it simple for businesses to find the information they need about online retailers.
Founded in: 2016
Founded by: Shrikanth Jagannathan, Ashwin Ramasamy and Murali Vivekanandan
Industry: eCommerce
Competitors: UpLead, Adapt, Leedfeeder, Datanyze
FourKites
FourKites provides an AI & web-based supply chain visibility management solution for shippers, brokers, and carriers. Machine learning and artificial intelligence are used in the real-time transportation visibility platform to give predictive insights and real-time supply chain data. It employs GPS/ELD devices to determine cargo arrival timings. Fourkites covers all means of transportation, including ocean, train, postal, and over-the-road.
Founded in: 2014
Founded by: Matt Elenjickal
Industry: Logistics
Competitors: Fareye, Shippeo, Trimble, Convey Delivery
Sulekha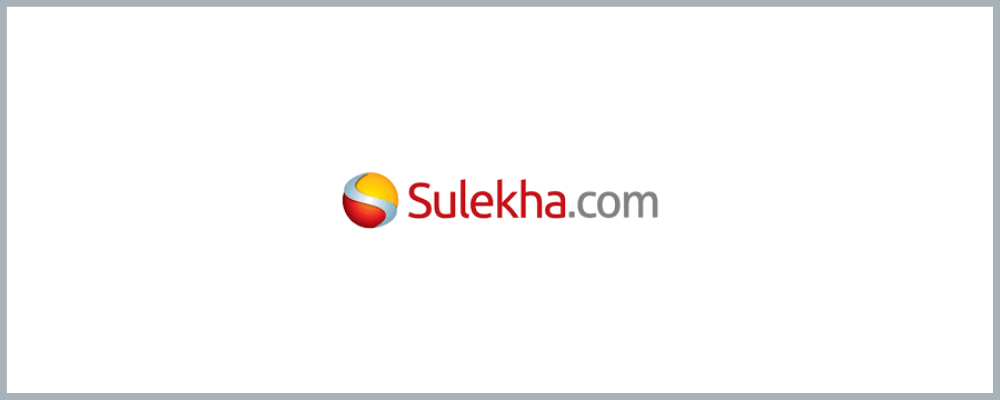 Sulekha is an Indian digital marketplace that connects 20+ million customers with 50,000 service professionals across 200 categories in roughly 40 locations. Sulekha focuses on professional services that are centered around home, life, and self and are tailored to the user's needs. Sulekha was one of India's first online firms. From its establishment in 2007 till today, it has grown from a local company listings site to a technology-driven matching platform.
Founded in: 2007
Founded by: Satya Prabhakar
Industry: Digital marketplace
Competitors: Quikr, OLX, Craigslist, UrbanClap
FixNix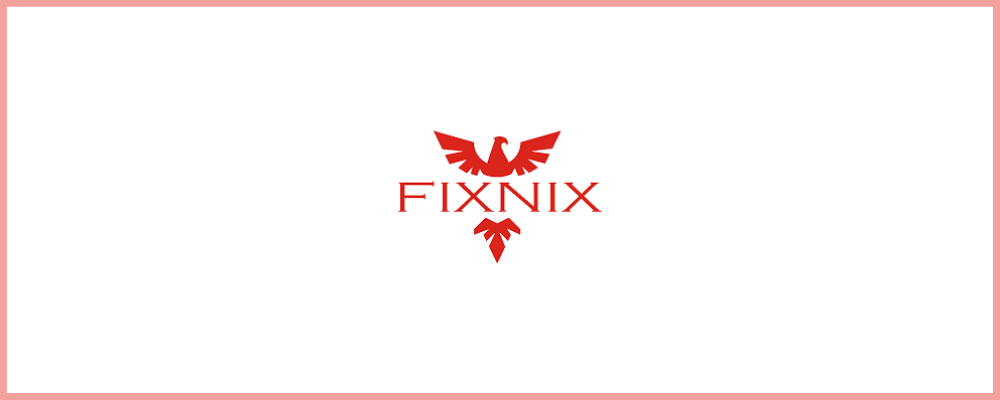 FixNix was built after 7 years of immense research and iterations. Its vision is to provide a cloud-based platform for Governance, Risk, and Compliance (GRC) that would simplify GRC decision-making and make managerial processes easier. Today FixNix is functioning on the top of the FreshGRC model to address GRC challenges in a robust environment. Their goal is to vividly understand the GRC complexities posed by a diverse competitive business environment.
Founded in: 2012
Founded by: Santhakumari Sankaran, Kayalvizhi Shanmugavel
Industry: IoT
Competitors: Quantivate LLC, Fastpath, Venminder
Snack Experts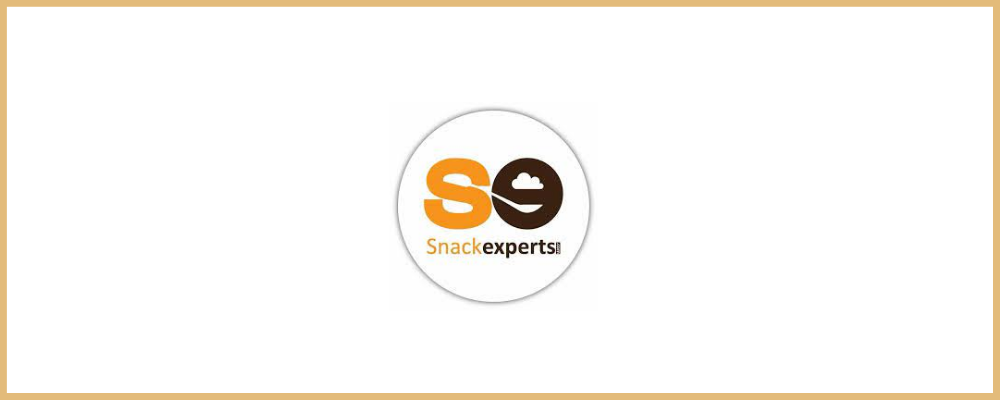 Snack Experts aims to introduce an array of healthy, nutritious, portion-informed, and wholesome snacks to snackers who are always on the lookout for better snacking options. They intend to swap out unhealthy cravings with delicious snacks packed with dollops of nutrition. Made from locally available, fresh ingredients, all their snacks undergo only basic food processing and are devoid of artificial ingredients that pose a threat to one's health.
Founded in: 2014
Founded by: Arul Murugan 
Industry: Foods and Beverages
Competitors: NatureBox, Nature's Basket, Grofers, Evolve Snacks
TenderCuts
TenderCuts has built direct partnerships with local farming and fishing communities. This ensures the meat and fish are transferred for a very short distance to reach customers, guaranteeing absolute freshness. They have integrated their partners into a sustainable ecosystem of fair prices and timely payments. This encourages the farmers to practice ethical farming that brings you chemical-free and preservative-free products.
Founded in: 2016
Founded by: Nishanth Chandran
Industry: Meat and poultry
Competitors: Dingdong, Crisp, Licious, Simple Feast
Chennai: A Bustling Hub of Economic Activity
Chennai is designated a Special Economic Zone (SEZ). SEZs are marked by their exemption from various sales tax, advanced trade laws, and promotion of domestic and foreign investment. Chennai has all the components that new businesses hope for.
As we saw in this article, numerous excellent startups from Chennai are already firmly established in the city. There are many more such businesses. If you remember some more of such startups in Chennai, let us know in the comments.