There was a time when linking with celebrities was like a dream. People watched them on Television, in newspapers, pamphlets, posters, and magazines and heard about them on radios. It was always a tough job getting one-on-one words with the favorite superstar.
Even the limelight kept on increasing for the personalities. Now, with Celefi, meeting the stars is at your fingertips. Sit on your couch, scroll the website, then few clicks, and you are good to go. Have direct communication with your favorite personality.
About Celefi
Celefi is a celebrity shoutout platform that bridges the gap between the celebrities and the peoples. Through Celefi, anyone can link with the superstars, either through DM in Instagram and video calls. Also, they can gift the celebrity personalized video messages to their loved ones.
It is also a brand promotion company through which the companies can promote their brands through celebrities or influencers. Celefi is now the leading marketplace for celebrity shoutouts and influencer marketing.
Celefi's Founders & Team
The founders of Celefi are the duo, Altamash Kabir and Pranav Jha.
Altamash Kabir is a marketing strategist and had worked as a software sales consultant in an IT company. He worked with MNCs for a total of 8 years. Altamash is also a co-founder of Startupinstyle.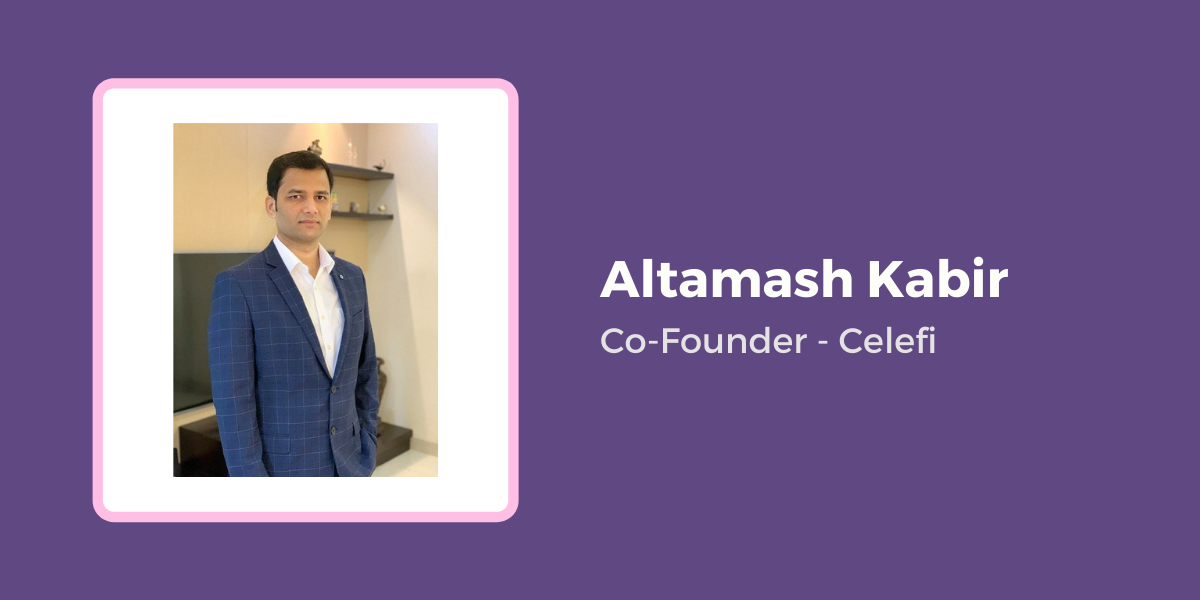 📌 More details about the co-founder Altamash Kabir. Celefi CEO Altamash Kabir: A Journey of small-town boy to Entrepreneurship on Hatkestory.com
Pranav Jha is a digital marketing expert with a decade of industry knowledge and hands-on experience. He is also an influencer marketing strategist and the founder of AP World Web.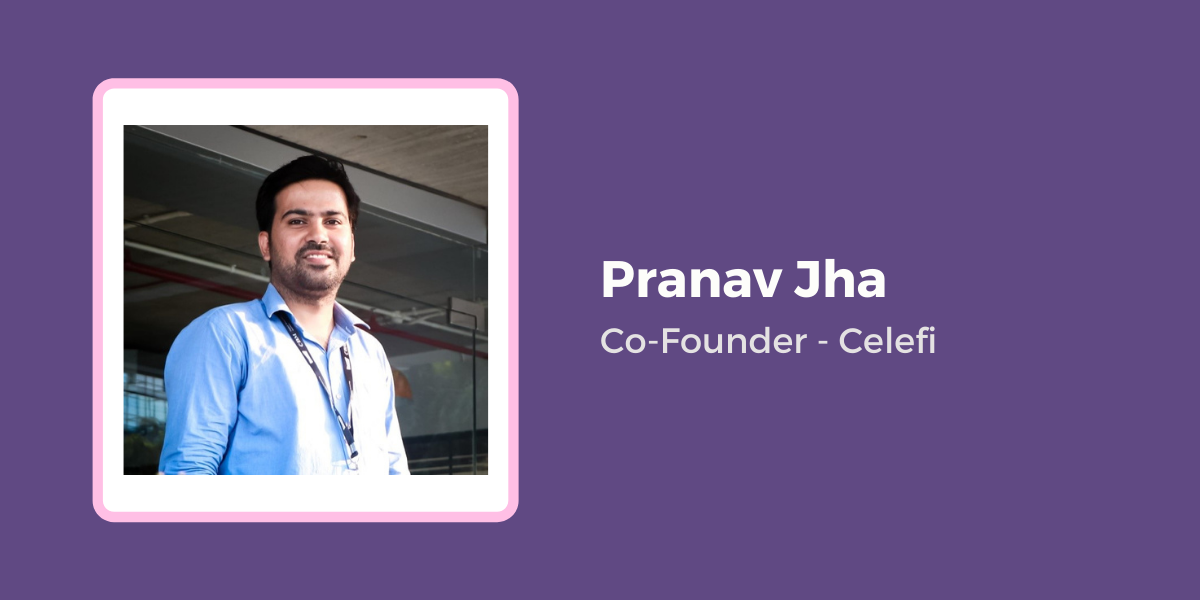 📌 More details about Pranav Jha. Interview with Pranav Jha.
Celefi's Tagline
The slogan or tagline of Celefi is "Spreading Happiness". It is because Celefi believes in celebrating with utter happiness. They want their customers to have a one-on-one conversation with celebrities. In this way, Celefi fulfills the dream of many people.
Not only this, but Celefi also thinks about society and therefore they believe in charity works apart from their earning model. They donate some fraction of the customer's money for the welfare of society. Through every order or request, the client contributes towards charity.
In this way, Celefi is successful in spreading happiness to every sector of people.
How Does The Platform Works?
Through Celefi, the clients can look for their number one superstar or influencers. They will get numerous results. From those outcomes, they can choose the personality they want. Also, they can choose between sending a customized video message, a DM on Instagram, a video call, or brand promotion.
Celefi is a great gifting option for the ones living apart. The Celebrity will wish your loved ones in the best way, thereby making a special day for them.
Utilizing Celefi for brand advancement will include additional advantages for the new companies. They can use either of the two different ways.
One way is the celebrity can post the content on their Instagram account. Another way is that the customer can likewise post the content as a celebrity video via web-based media. Either the client or the star can post it, contingent on the need of the customer.
The Business Model of Celefi
Started on 1st July 2020, Celefi had achieved a lot in one year. It was started when the pandemic hit the entire world. But, this gave rise to digitalization, which acts as a stepping stone for Celefi.
As people started celebrating more and more occasions from home, the people needed new gifting options. All the old ways of gifting started becoming common. There they got introduced to Celefi, a duck soup and a convenient way of linking with celebrities.
Also, as many businesses started online, the startups were hiring celebrities for their brand promotions. It pushed Celefi even more. Thus, it grew drastically in just one year.
What Challenges Were There?
Being new, every startup goes through a series of challenges. These challenges push their limits even more. Similarly, Celefi also faced many challenges during their initial times, but the Celefi team was able to move out of these.
As it was introduced during the pandemic, the monetary circumstance of the whole nation was most exceedingly awful thump by Covid-19. It resembled a not very noteworthy startup plan during such conditions. In any case, the authors Altamash Kabir and Pranav Jha investigated the circumstance and made this significant stride of beginning Celefi.
They were also facing a financial crisis, but despite everything, they started Celefi together. The potentiality of digital marketing was well-versed by the duo, and this gave a boost to their business plan. They used digital marketing to reach out to the broad audience segment throughout India.
Celefi's Growth
📊 At the current time, there are over 500 celebrities onboarded, with more than 2000 celebrities on-demand. Also, there are over 3000 happy customers across India. Presently, Celefi is the leading name in the industry, reaching out to thousands.
What Are The Future Plans?
With the rising demand for big names as a method for imparting messages, Celefi chips away at accomplishing more out of it. During the beginning of the arrangement, there were just 100 onboarded big names, yet as time developed, an ever-increasing number of superstars began connecting with the Celefi collectively.
Likewise, the assumptions for individuals are developing, and thus stretching the boundaries of Celefi. The group is anticipating onboarding all the more superstars, alongside various kinds of powerhouses, as there are ever-growing requests of force to be reckoned with showcasing.
The founders are coming up with new strategies to grow their startup and boost it to international platforms. They are planning on reaching an audience in different countries.
Celefi is expanding its reach and boundaries. The Celefi team will soon start the seed funding round to get investments and dilate it further.