How many of us wish to invest but get stuck in procrastination?
Also, learning to invest seems to be a hard task for a lot of us. People always fear that they might lose their capital or they might not be able to invest effectively.
Well, Zeffo has come to your rescue in this regard. It is a start-up that was founded by Avi Lele in 2021 with the objective of helping the common man to invest in mutual funds. The problem simply does not lie in people's delay but in being unaware of the investment channels and how they can start investing in simple and easy steps.
Zeffo not only wishes to offer the solutions regarding investment from the smallest of shares to the big ones but also educates people about the working process behind it.
Zeffo's Mission and Vision
Sensex has delivered massive returns over time — 45,000% over the past 40 years. The rich keep getting richer, while the rest of us sit on the sidelines thinking we don't have the money or knowledge to access this amazing wealth-creating machine.
Enter Zeffo.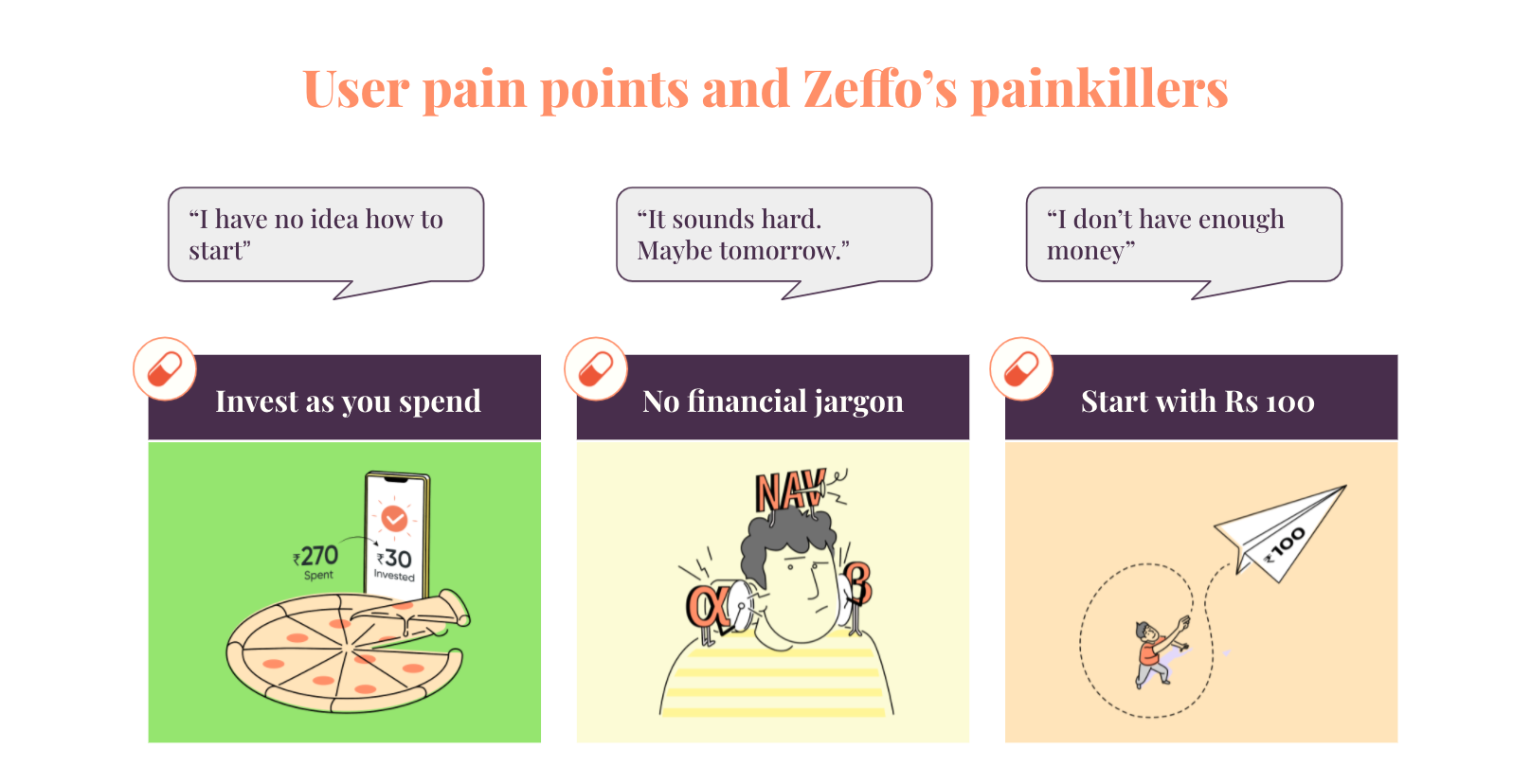 Their mission is to make it super easy for anyone to invest in their future. Since none of us are born knowing how to invest, the platform helps you start small and safe, then helps you earn higher returns through their hand-picked fund selections.
They don't just want you to invest — they ultimately want you to succeed. Zeffo's vision is to make it possible for all Indians to enjoy the tremendous wealth that the stock market has to offer.
What Does Zeffo Mean?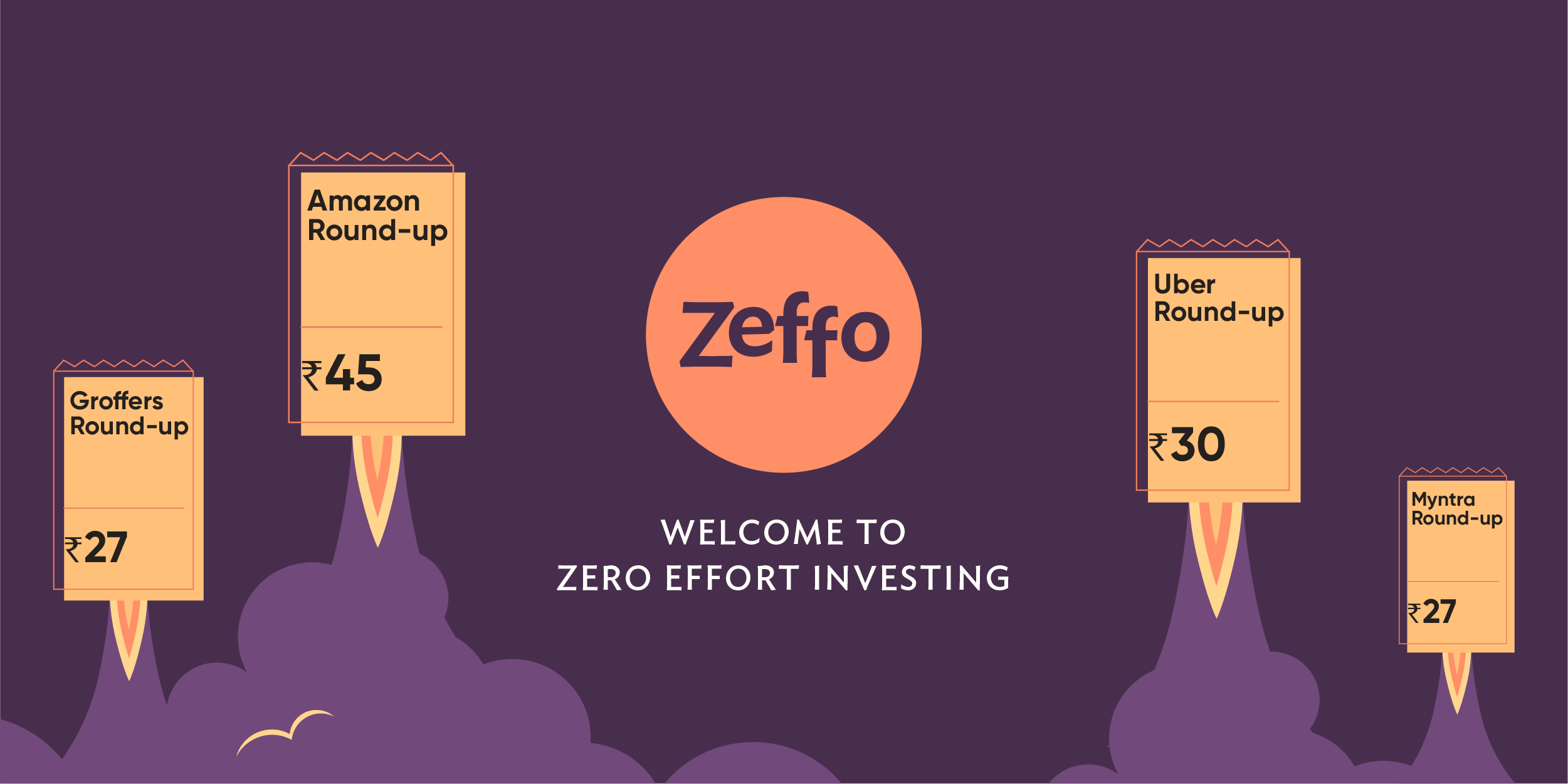 The rationale behind Zeffo's tagline is 'Zero Effort' for the end-user which is the guiding principle behind the app. The brand name Zeffo is an abbreviation of "Zero Effort Investing".
Due to this, there are some unique services that the company offers to the users:
No financial jargon
Curated mutual funds
Helpful pro-tips while doing KYC
Bank mandate to automate debits
About The Founders and Info About Team
Founder and CEO – Avi Lele
Avi is a lawyer turned fintech entrepreneur whose first start-up in Silicon Valley, called Stockpile, introduced the idea of "fractional share trading" to the States.
For the first time ever, you could buy small pieces of stocks (as low as $5) of your favorite companies such as Disney, Apple, Google, Microsoft, etc., democratizing stocks and making investing super accessible. Stockpile was recently rated #1 Fractional Share Trading Brokerage in the US by thebalance.com.
You can connect with him on his LinkedIn Profile
Founding team
Avi handpicked Ravi Shekhar from ChargePoint to head Engineering and Himanshu Saxena from Uber, to head the Marketing part. Together, the three of them make up the Leadership Team at Zeffo.
Zeffo's Story and How It All Started
A few years ago, Avi wanted to give his kids Apple stock for Diwali, and that's how the idea for Stockpile was born. His next start-up, Zeffo, is here in India because that's where his roots are — his family is from Mumbai and Varanasi — and that's where he believes the future of fintech is.
India is leaps and bounds ahead of most countries when it comes to fintech. Even the US has nothing like IndiaStack or UPI. The opportunity to empower every Indian financially is the dream behind Zeffo.
In Avi's own words, "It's where a billion people deserve a bright future."
Major Challenges Faced During the Initial Stage
Zeffo is a company born in the pandemic. It was challenging to be fully remote right from the very beginning. Some of their team members haven't even met each other in person!
Thank God for Zoom. Recruiting is another challenge when you want to be the very best for your customers, and Zeffo has a high bar for talent on the team.
So if you're a talented Android developer reading this, please reach out to them 🙂
How Does Zeffo Work?
The fun part of functioning lies in the simplicity of the investment process and the capital that you need to start with. As much as we assume that a lot of money is required to invest, Zeffo rather plays around with the concept of investing for the long term.
Let Say you order a pizza from an online store for ₹270. Zeffo's smart algorithm will round up your purchase to ₹300 and will automatically invest the difference of ₹30 in a mutual fund.
In another case, take an Uber ride for ₹190, and invest ₹10. No matter how small the amount, there is room for everyone to make their share of investment. It is a unique concept that's fun, easy, and more importantly — completely effortless. It's called 'Round-ups'.
This makes the whole process of investment much more trustworthy and reliable in the first place for a person to move ahead in the road of investment later. The user also has the choice to select the round-up amount to 10, 50, or 100 and you can also multiply each round-up by 1x, 2x, 3x, 5x, and 10x.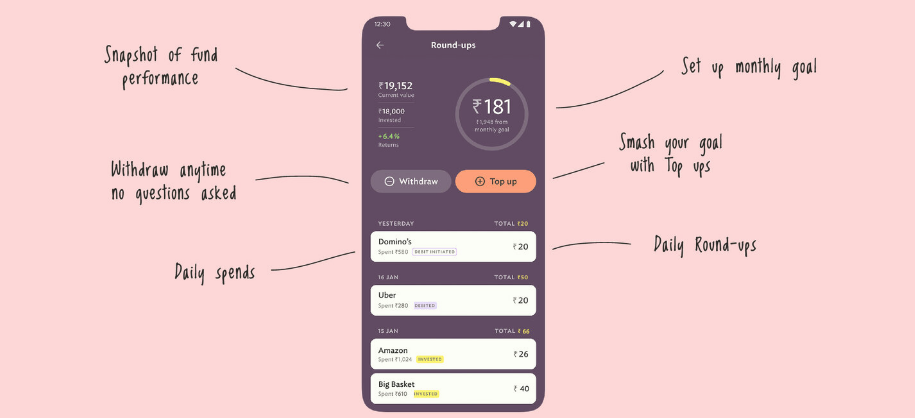 There are tons of customizations for the end-user and they can have complete control over their investment journey.
What Is Their Business Model & How Do They Generate Revenue?
Zeffo receives a small monthly amount directly from AMCs. However, it may also charge for optional premium services. So, this is their method of revenue generation and it is working great for them with the increasing awareness among people regarding investments.
The company is seeing an upward trend in the increase of users month after month and hence, the customer base is growing steadily. With this Zeffo brings the exposure of investment to people from various backgrounds who can at least take their first steps in the world of investments.
Zeffo's team is now on a mission to simplify mutual investment procedures for the people, aiming to make it a one-stop platform for people to invest and build a solid portfolio over a period of time.
Fundings and Major Investors: The company at present is working on a self-funded model and is looking at scaling things in the future.
Current Growth: Zeffo's customer base is growing very significantly month on month.
What Are Their Future Plans
At present, the platform directly invests all your round-ups on a regular basis in a low-risk mutual fund. But, as the user base is growing, people would like to have the freedom to choose mutual funds as per their risk appetite.
Thus, in the near future, the platform is bringing curated mutual funds across different risk levels from top AMCs. Their expert analysis of the 5000+ available funds results in a basket of only the best funds, making the fund selection process "zero-effort" for their customers.
Major Competitors for Zeffo
There are many investing apps out there, and they all seem to have a common competitor — namely, savings accounts, fixed deposits, LICs, and other asset classes that our parents' generation is comfortable with but whose returns pale in comparison to mutual funds. Another formidable competitor is procrastination.
Most of us know we should start investing but put it off until "tomorrow," and tomorrow never comes. Their team wants to help people start with Zeffo today so they don't miss out on any more future returns.
Frequently Asked Questions About Zeffo
What is Zeffo?
Zeffo is a simple and effective investment platform that allows people to invest their pocket change in mutual funds. Every time you do an online transaction, the change gets rounded up to a chosen rate and then gets invested in a mutual fund for long-term returns.
Who is the Founder of Zeffo?
Avi Lele is the founder and CEO of Zeffo, who is a lawyer turned fintech entrepreneur and had his first start-up in Silicon Valley, called Stockpile.
Where is Zeffo Located?
Zeffo is located in Gurgaon, Haryana.
Is Zeffo Safe and Trusted?
Zeffo is regulated by SEBI and licensed by AMFI (Association of Mutual Funds in India). Their ARN no is 172337. The registered name of the company is Nuco Financial Pvt. Ltd. based out of Gurgaon.
Also, Your money is never credited to Zeffo's account — it is invested directly with the mutual fund company (eg ICICI Prudential).