Have you ever wondered how popular ChatGPT has become among small businesses?
As per Google Trends, the popularity of this AI chatbot is increasing at a steady rate. And, businesses both small and big are using it for their benefit.
As a business owner, questions like, "Can ChatGPT truly benefit my business?" or "How can ChatGPT help me?" might have crossed your mind.
Well, let's get into the world of ChatGPT and explore how it's making a real impact on small businesses. Also, we will be sharing some ChatGPT prompt examples that you can use to get the best out of it for your small business.
So, let us get started:
What is ChatGPT?
ChatGPT is an AI-powered tool that uses natural language processing to understand and generate human-like text. Its versatility makes it an excellent assistant for various business needs. Here are three ways ChatGPT can help small businesses:
Customer Support: ChatGPT API can be used to build chatbots that can handle customer inquiries and support tickets, providing quick and accurate responses 24/7, freeing up your team's time.
Content Generation: It can assist in creating engaging social media posts, blog articles, or product descriptions, saving time and effort in content creation.
Market Research: ChatGPT can analyze market trends, customer feedback, and industry insights to help businesses make informed decisions.
Now that you know what ChatGPT is and how it helps businesses like you, we will be looking at some important prompt ideas:
5 ChatGPT Prompts For Small Businesses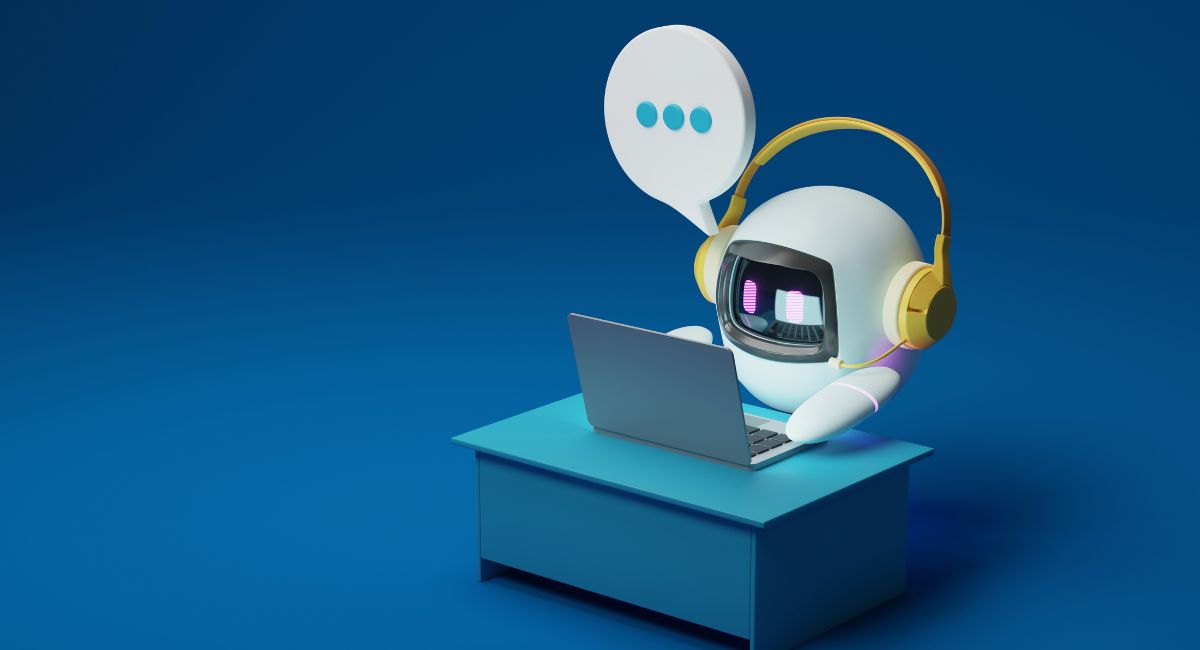 As shared above, ChatGPT can help you in many ways. Its output depends on the quality of the prompt you provide along with the important details that you share for a better understanding of the requirements.
Let's explore five impactful prompts along with their practical applications:
1. Product Description Refinement
Prompt: "Could you help me refine and enhance my product descriptions for better customer engagement? [Your Product Description Here] [Also, add additional details here related to your target audience, product, and offering.]"
How it Helps: Improved product descriptions can attract customers, increase sales, and enhance your brand's credibility. ChatGPT can help you use compelling language and highlight unique product features to persuade potential buyers.
2. Social Media Post Ideas
Prompt: "Generate engaging social media post ideas for our upcoming campaign on [campaign goal and details][Also add target audience and other important things like word count, tone, etc]."
How it Helps: Creative and attention-grabbing social media content is very important for reaching your target audience. ChatGPT can brainstorm social media post ideas, including catchy captions, promotional content, or interactive posts.
3. Email Newsletter Draft
Prompt: "Can you assist in drafting an informative and engaging email newsletter for our subscribers? [Add more details about the newsletter and your target audience]"
How it Helps: Email newsletters are an excellent way to keep customers informed and engaged. ChatGPT can help craft engaging newsletters, share updates, promotions, or industry insights, and nurture customer relationships.
4. Website Content Expansion
Prompt: "Can you please assist in expanding our website content with informative and SEO-friendly articles? We are an SEO agency and want to expand our website content by including more content types and ideas to reach a wider audience. Please suggest types of content we can create, content hub ideas, and some topics with each content type."
How it Helps: Quality content is important for website visibility and customer engagement. ChatGPT can generate additional pages or articles, providing valuable information that attracts visitors and improves search engine rankings.
5. Market Research Insights
Prompt: "Analyse market trends and provide insights to help us understand our target audience better. [Share basic details about your industry and target audience to start with]"
How it Helps: Understanding market trends and customer preferences is key to making informed business decisions. ChatGPT can analyze data, customer feedback, and industry reports, offering valuable insights for strategic planning and product development.
Bonus Prompt: Write a Blog Article
Prompt: "Write a 900-word blog article on the topic [Your topic here]. Our target audience is students who are looking forward to getting admission to the right college. Make the article informative and fact-based. Also, include examples wherever required. Do not use complex words or jargon and write in simple words."
How it Helps: By publishing quality blog articles regularly on your website, you can attract a lot of visitors. These visitors if nurtured properly can become your future customers.
💡Also Read: How Profitable Is T-shirt Printing Business In India?
Conclusion
We hope that the above prompts will help you in using the platform effectively. By using AI platforms like ChatGPT, you can automate several tasks for your small business saving both time and money. If you face any issues in the process, you can get in touch with our team.
Also, stay tuned for more business-related guides on KeeVurds, our startup media platform.