The modern content marketing challenge isn't about creating good quality content but organizing them to improve UX & rank higher in the search.
One effective way of doing this is through developing pillar and cluster pages. A pillar page is usually an ultimate guide covering all the important sub-topics related to a specific topic. And cluster pages are individual blog posts related to the pillar page.
💡Here's an example:
If you're running a beauty blog, then a possible pillar topic idea could be 'Beauty tips for hair'
Likewise, cluster pages could be 'Tips for fast hair growth,' 'nutrition tips for hair,' top foods for growing hair' etc. But choosing content topics and writing the content should be done strategically to get SEO benefits and improve the topical authority as well.
In this infographic, you'll get a step-by-step process covering content ideation to content promotion.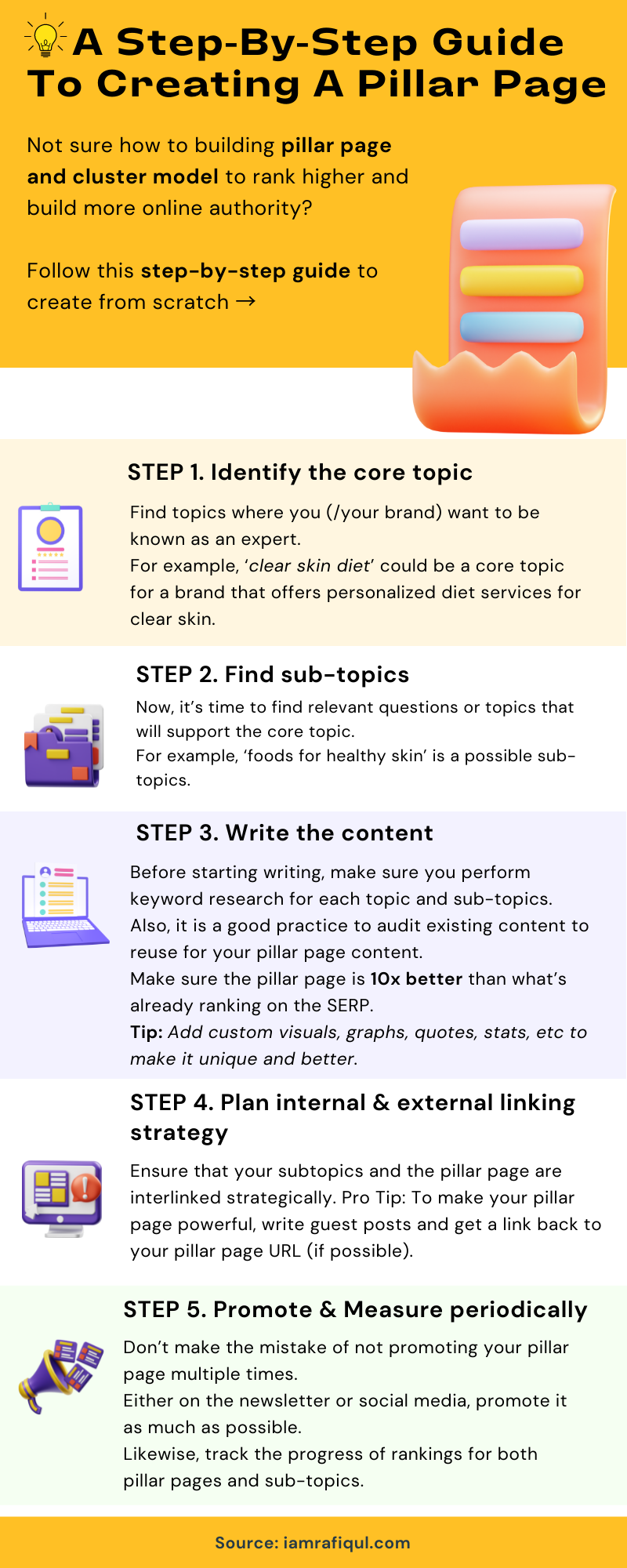 To learn more about trending strategies and SEO tactics, read this guide on content marketing examples in India.