Indian handicrafts are the pinnacle of our country's extensive cultural diversity and rich heritage.
Indian artists create works of art that are carved into shapes that can be passed down to future generations while preserving the heritage of their homeland, culture, and myth. The industry has for a long time been one of the pillars of the rural economy in the country. However, since globalization hit India, the sector has expanded beyond the rural.
With domestic and international sales increasing, the handicraft industry which was adversely affected by the epidemic and lockdown period is finally showing signs of recovery.
Historically the sector has been unorganized, but now artisans are teaming up with entrepreneurs and have moved to eCommerce platforms. Indian handicraft artistry is becoming increasingly popular worldwide. In urban India, contemporary products made with indigenous art perfectly blend modern and traditional Indian aesthetics.
Disha Singh, a young female entrepreneur based out of Mumbai, founded the brand Zouk in 2018. It is a 100% vegan and completely India-made brand which makes various types of bags, wallets, and other accessories. Let's find out more.
The Marriage of Contemporary And Traditional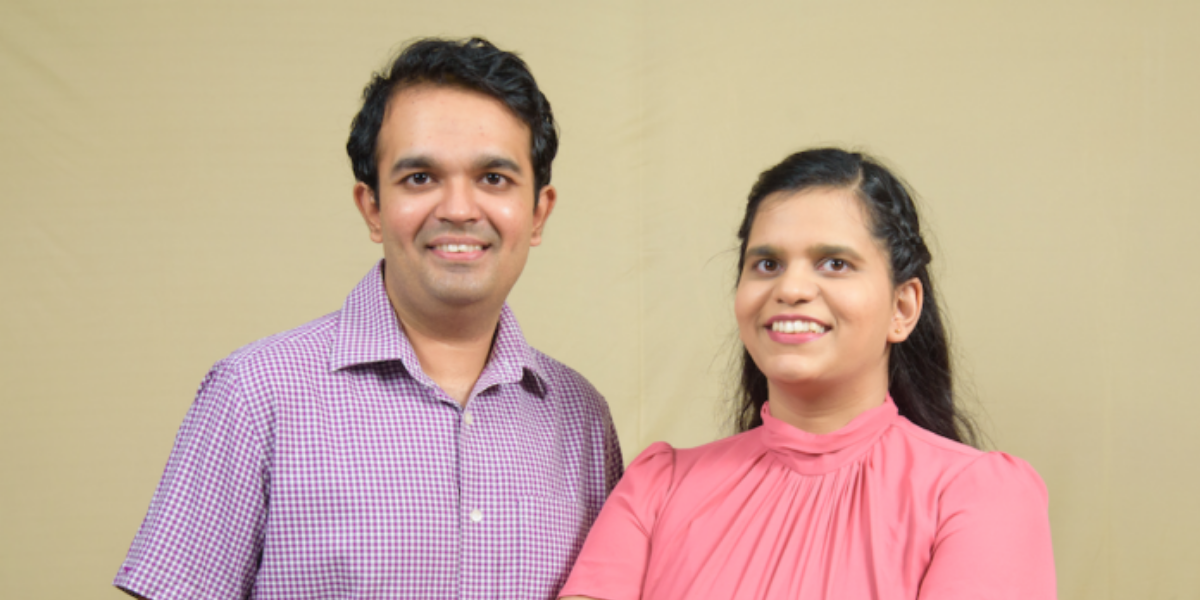 Disha Singh and her husband Pradeep Krishnakumar co-founded Zouk. When Disha traveled to Kutch for IIMA training, the concept for Zouk came to her. She saw that although her friends adored the local handicrafts, they chose not to purchase any since they were impractical. The accessories looked pretty but were unuseful, whether through poor materials or lack of space.
Disha set out on a quest to offer clients things that are fashionable, useful, and have an Indian flair. Laptop bags, office bags, backpacks, handbags, sling bags, tote bags, women's wallets, mini wallets, and passport holders are among the items now offered by Zouk. In their own production plant in Mumbai, all goods are manufactured by skilled craftsmen. Customers adore the goods' vegan status, Indian designs, and contemporary features. Zouk is PETA approved.
Her Journey
Disha Singh was born into a middle-class family. She went on to do her MBA from IIMA.
Following her MBA, she worked for a few months for a boutique womenswear business and was a designer for Lakme Fashion Week. Before founding Zouk, this helped her grasp the subtleties of a lifestyle business. She also worked at Medtech startup Practo, which helped her get a grasp on how startups function. Soon, she felt she was ready for her own entrepreneurial stint.
She began working on the concept of making bags using textiles and handicrafts from India in 2016, and by the end of 2017, she had introduced her first product. Disha formerly sold the goods at over 50 shows around the nation before switching to online sales.
After her Kutch visit, It struck her that despite India having such a rich history and tradition of handicrafts, there were still few authentic Indian businesses producing goods with cutting-edge functionality. Hence, Disha made the decision to launch Zouk with the goal of offering clients fashionable and useful items that capture the soul of India.
Jumping Through Hurdles
It is still difficult for female entrepreneurs to be taken seriously in most sectors, let alone grab a footing and taste success. Disha was not an exception to this.
As Disha puts it herself:

"In the beginning, it was difficult to convince artisans to work with me as a woman founder. They were so conditioned to work with male leaders that it was strange for them. But when they saw the passion I shared for the products we made together, it became fine. That really helped both sides grow, in terms of quality and quantity of products made over the years."
Her middle-class upbringing and lack of business experience made it difficult for her to persuade her family at first. They were unsure about her decision to leave her secure career in favor of business endeavors.
Disha accepted the risk anyway, encouraged by her old institution IIM Ahmedabad, which gave her the IIMaverick scholarship for entrepreneurship, and with tremendous will and confidence in her proposal. She continues to get mentoring from lecturers at IIMA. She also gained a lot of support from her husband, who is also an IIMA alum.
In spite of the obstacles she faced for being a woman, Disha believes it also gave her an advantage, as most of Zouk's customer base is female. This made it easy for Disha to relate to her customer and answer their needs.
Looking Into Zouk Products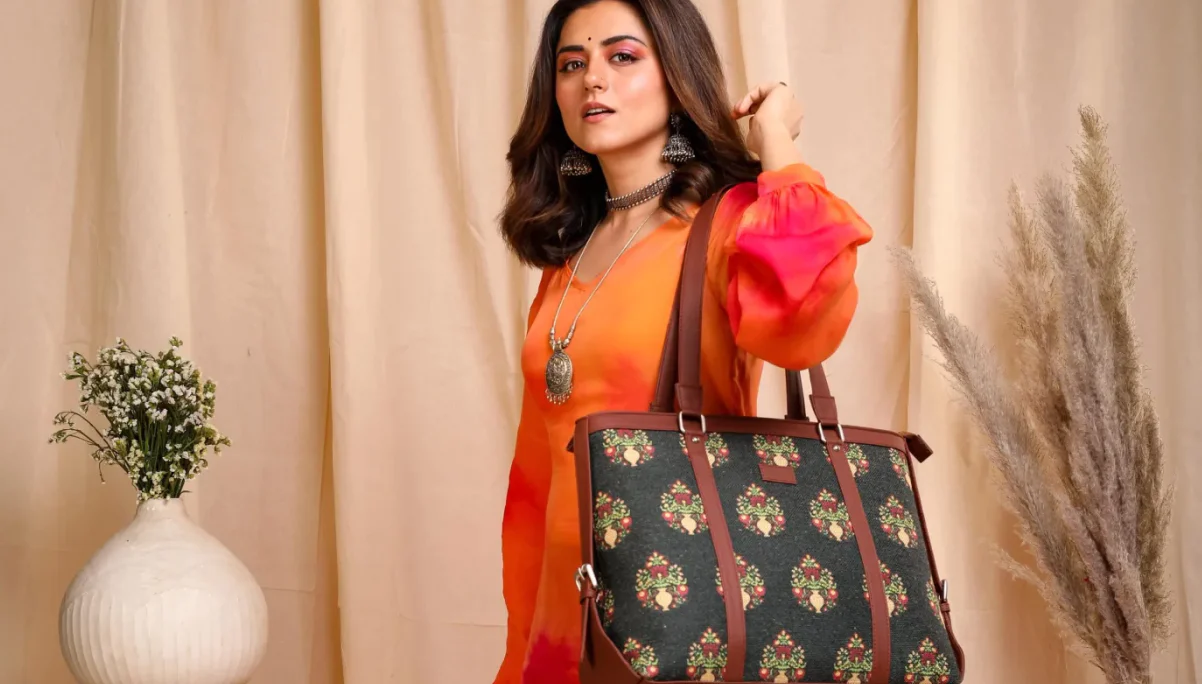 Disha understood the market gap between Indian handcrafted accessories and practical accessories for the urban consumer, and she banked on it. The selling point of every Zouk product is its perfect amalgamation of practicality with vegan, unadulterated Indian artistry.
Zouk's products can be broadly classified into three categories: bags, shoes, and wallets. Bags include women's office bags, duffel bags, handbags, backpacks, laptop bags, tote bags, shoulder bags, hobo bags, and many more styles. Zouk footwear includes sliders, chappals, and ballerinas. Wallets include wallets for men, women, and also unisex designs.
All of Zouk's products are handmade by over 200 artisans based out of Dharavi, Mumbai. The designs are unique, with no two items looking exactly the same. The designs are based on traditional art across the country and are available in various patterns and color schemes. Zouk products are known for their functionality, and therefore appeal heavily to the working Indian woman of today.
Growth And Achievements
Disha had invested Rs 20 lakh into Zouk. Her startup has made revenues worth Rs 5 crore in the first four years of its establishment.
Disha has grown Zouk into a highly coveted lifestyle and fashion brand with over 60,000 delighted consumers. Zouk secured more than $1.5 million in 2021 from Stellaris Venture Partners, Titan Capital, and the creators of well-known direct-to-consumer companies including Mamaearth, Wow Skin Science, and Beardo. Even the Netflix series Little Things 3 and the film Sherni included her goods in an organic way.
Over the next five years, Zouk wants to see a doubling of its customer base every six months. The team is also getting positive feedback from Tier II and Tier III cities, where the prevalence of smartphones and the internet is increasing the number of online buyers.
According to Disha, "We are building an enduring company for the long haul. We feel we have just started and are working on expanding our presence to other markets. In the coming years, we will see a much more expandable product line at every distribution point."