Childhood and toys are inseparable.
This makes the toy industry an exciting space for entrepreneurs who want to use their creative skills to improve the experience of kids.
In this article, we'll look into the world of toy manufacturing as a small business opportunity. We will also guide you through the steps to get started with the manufacturing process.
A Big Problem In The Market
The toy market is saturated with mass-produced and generic toys. These toys are not manufactured as per the interests and needs of children. Most parents are always on the lookout for unique, safe, and high-quality toys that not only engage a child's imagination but support their development too. T
This creates a demand for small-scale toy businesses that can manufacture unique, and demand-based toys. And, if you have the right skills, ideas, and budget, you can rule this million-dollar industry.
Our Business Solution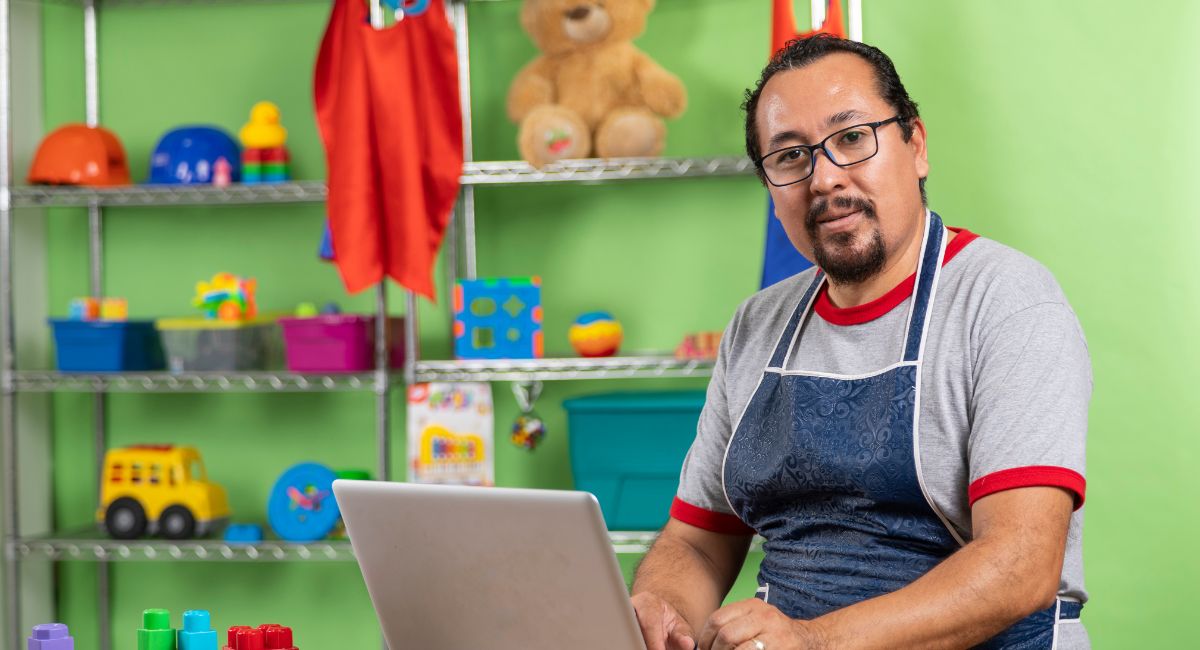 A toy manufacturing business offers a solution to the issues that we discussed above. As a toy manufacturer, your focus will be to produce creative, and thoughtfully crafted toys. You can create a range of toys that can spark imagination, promote learning, and can be delivered to various age groups and interests.
Here's how to get started:
Passion and Creativity: You can start with your love for crafting and a passion for childhood development. Consider what types of toys you're interested in manufacturing, whether it's plush toys, wooden puzzles, educational games, or innovative tech toys. The choice here will decide all the future actions that you will take.
Market Research: You will need to study your target market, understand the age groups and interests of your potential customers, and identify any gaps in the market.
Design and Prototyping: Create toy prototypes and refine your designs. Ensure the toys are safe, durable, and comply with toy safety regulations in your country. If you do not have enough understanding of these things, you can get in touch with a manufacturer.
Materials and Sourcing: Procure high-quality, safe materials for your toys, considering factors like non-toxic paints, soft fabrics, and durable wood.
Legal Requirements: Research the legal regulations and requirements for toy manufacturing in your area. You will need to comply with all the safety standards, labeling, and testing.
Production Space: You will need a space for the manufacturing setup. Start with a clean and organized production space for making your toys. Invest in the necessary equipment, tools, and supplies.
Branding and Packaging: Focus on creating an appealing brand identity with a memorable name and unique packaging to attract the right customers. You will also need to highlight your USP and why your toy brand is better than your competitors.
Distribution Channels: You can explore various distribution channels, such as local toy stores, online marketplaces, or your own e-commerce platform.
Pricing Strategy: It will be an important factor for your success. The toy market is very commoditized and you will only be able to sell at a higher price if your brand has enough market value.
Marketing and Promotion: Use social media, local events, and collaborations with retailers or educational institutions to promote your toys. You can also organize kids' workshops to promote your toys. To reach a wider audience, you will need to build a strong online presence.
Customer Engagement: Interact with customers, provide responsive customer service, and consider offering guidance to parents for the right set of toys for their kids.
By starting a toy manufacturing business, you will not only help parents find unique and engaging toys but will also help in the right development of their children. Thus, you should be delivering them the highest quality toys that are worth every penny that they will spend.
How Much Will It Cost to Start a Toy Manufacturing Business?
Below are the details for the cost estimates to start a small-scale toy manufacturing business:
Cost Element
Cost (in INR)
One-Time Setup Costs
Business Registration
₹5,000 – ₹15,000
Location and Lease/Rent
₹10,000 – ₹30,000 per month
Machinery and Equipment
₹1,00,000 – ₹2,00,000
Raw Materials and Inventory
₹50,000 – ₹1,00,000
Office Equipment and Supplies
₹10,000 – ₹20,000
Marketing and Branding
₹5,000 – ₹20,000
Ongoing Operational Costs
Employee Salaries
₹20,000 – ₹30,000 per month (if needed)
Utilities
₹2,000 – ₹5,000 per month
Manufacturing Supplies
₹20,000 – ₹50,000 per month
Marketing and Advertising
₹5,000 – ₹15,000 per month
Transportation and Shipping
₹5,000 – ₹15,000 per month
Maintenance and Repairs
₹5,000 – ₹10,000 per month
Insurance
₹2,000 – ₹5,000 per month
The above costs are only an estimate and the actual cost will vary based on a number of factors like location, the type of toy, your budget, and more. You can start with building a business plan and do a proper financial analysis before starting the actual process.