Are you looking for a business idea that is here to stay?
If yes, then you are in the right place as we will be sharing a small-scale business idea that is evergreen. You can set up this business anywhere and still make good returns on your investment
Today in this article, we will be discussing starting a clothing business. Also, we will take a look at some of the major steps that you can follow to make it a success.
But before that, let us first understand the major problems that our business will solve:
What Problems Are People Facing?
People in any location usually face various challenges related to clothing including:
Limited Clothing Options: In many places, people face a lack of clothing stores providing a variety of options. They often struggle to find unique, trendy, or locally made garments.
Not Satisfied With Online Shopping: The vast array of clothing brands online can be overwhelming for consumers, making it challenging to find and purchase the perfect pieces.
Support for Local Businesses: Many people want to support local businesses and prefer to buy from smaller, community-oriented shops rather than large, impersonal retailers.
Personalization: Shoppers are looking for a more personalized and friendly shopping experience that big chain stores may not offer.
The above challenges can be solved by a Clothing Store that has only limited choices, quality products, and trendy designs. Apart from that, if you can offer clothing products as per your customer's preferences then your growth will be exponential.
💡Also Read: Start A Profitable Yoga Studio In Your Area
Who Can Start A Clothing Store?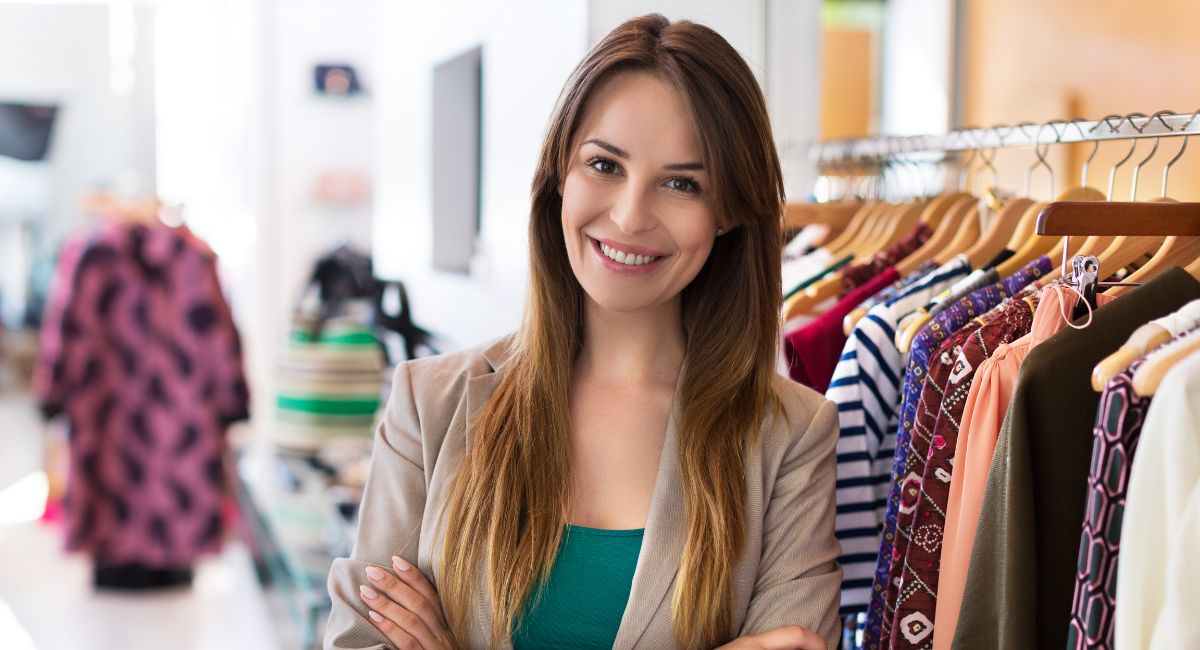 You don't need to be a fashion expert but having the below-mentioned skills will be important:
Passion for Fashion: A genuine love for clothing and a good understanding of the latest fashion trends wil be helpful in delivering the best products.
A Suitable Location: Choose a location with good foot traffic and a target market that aligns with your clothing style and pricing.
Inventory: You will need to source clothing items from reliable suppliers or consider designing your own clothing line.
Customer Service Skills: Providing excellent customer service and creating a welcoming shopping environment is key to your store's success.
Now, that you know the problems and also the skills that you require to run a clothing business, we will move to the steps to start one:
How to Start a Clothing Store In Your Area?
Here are some of the major steps that can help you turn your business idea into a real money-making business:
1. Market Research
The first and one of the most important steps is to research your target market. Understand what your target market needs, their requirements, budget, preferences, and more.
2. Store Location
You should choose a location that has enough foot traffic and the crowd aligns with your product style and pricing.
Make sure that you also consider your budget while choosing a target location and store space.
3. Clothing Products
You can use online directories like Alibaba, Indiamart, etc. to find manufacturers and suppliers for clothing products. Also, depending on your budget and requirements, you can select the products that you will offer in your store.
Here are some of the major items that you can offer along with the pricing in INR and USD:
| Product | Price (INR & USD) |
| --- | --- |
| T-Shirt | ₹499 ($10) |
| Jeans | ₹999 ($25) |
| Top Wear | ₹399 – ₹999 (Around $10) |
| Hoodie | ₹1299 (Around $40) |
| Sneakers | ₹1499 – ₹2499(Around $80) |
| Skirt | ₹499 –  ₹699(Around $20) |
| Sarees | ₹999 – ₹4999 (Around $100) |
| Polo Shirt | ₹499 – ₹699 ($15) |
4. Store Interior
If you have a good budget, you can invest some amount in the interior designing part of your store. You can create an appealing design with bright displays and organized racks.
make sure that showcase your most popular designs effectively to your customers.
5. Grand Opening
By planning a grand opening of your clothing store, you can attract a lot of eyeballs and your first few customers. You can also offer additional discounts for your opening ceremony applicable to the first 50 or 100 purchases only.
6. Marketing and Scaling
There are various strategies through which you can market your clothing store. Below are a few of them:
Offer discounts to regular customers and bulk buyers,
Use social media platforms to share your clothing stock, customer testimonials, etc,
Collaborate with influencers on YouTube and Instagram to create videos for your store,
Place banners and hoardings for your store in nearby areas.
As your store gains popularity, you can consider expanding your inventory or opening additional branches to reach a wider audience.
So this was all about one of the most profitable business ideas to start in your area. Starting a clothing store can be a profitable venture if you can manage the process efficiently.