Around the world, Indian cuisine is known for its flavor and richness, with dishes from Jammu and Kashmir standing out in particular.
The spices and dried fruits used in Kashmiri cuisine are what make it so pleasant and intriguing to everyone.
Kanz & Muhul has carved itself a niche in the industry by bringing authentic and organic spices and foods from the pristine land of the Jammu, Kashmir & Ladakh region. Let's get to know more about the company, how they started, and what their plans are for the future.
Kanz and Muhul's Origin Story
With specific goals in mind, the company was created by Matamaal Restaurants Founders.
While starting out, the goal was to promote Kashmiri culture & cuisine in a new light. As the restaurant grew, they discovered the importance of using freshly ground spices, dry fruits, and other ingredients.
The team did a thorough analysis and found loopholes in the country's supply chain that needed to be filled
They worked hard to build a network across Jammu and Kashmir and Ladakh so they could give their customers around the world the freshest and most authentic taste of the ingredients grown in those areas.
Since Matamaal opened their restaurant, they have been selling these spices to their customers, who have been interested in buying them over and over again.
Entering Into The World Of Spices and Produce
Kanz and Muhul is a rapidly developing direct-to-consumer (D2C) startup (with seed capital) specializing in Kashmiri consumer goods, as well as an established supply model for the HORECA sector with deep domain expertise in the region.
This is the same crew that brought you "Matamaal," India's first Kashmiri Pandit restaurant, which introduced the world to Kashmiri cuisine in its purest form.
The name Kanz & Muhul, which means Mortar & Pestle in Kashmiri, is a testament to the company's dedication to maintaining the integrity of its goods, culture, and cuisine in the manner of its forefathers.
There have been over 35,000 orders dispatched to over 2000 cities throughout the world since K&M launched in January 2020. Freshly ground spices, dry fruits, organic pulses and honey, saffron, and other regional ingredients remain the company's primary focus, along with excellent customer service and knowledge exchange.
Getting to Know Kanz & Muhul's, Founders & Members
Hans Sadhu is the founder of Kanz & Muhul. Hans has previously worked at Goldman Sachs, EY India and has led the expansion at Matamaal Restaurants, in Doha and Pune Markets.
In addition to that, he was the Director of Operations for the Matamaal restaurant brand that his family owns and operates in the Indian capital.
New ventures, product development, and the expansion of Matamaal and K&M's businesses are all under the supervision of Surinder, Mikhail, and Nalini Sadhu. Nalini is a celebrated chef in the country who has featured on numerous national & international TV shows talking about Kashmiri cuisine & culture.
The Family has extensive knowledge of the food and beverage industry because they have worked in a variety of related fields, including e-commerce, restaurants, retail, and exports.
Knowing Their Products Inside And Out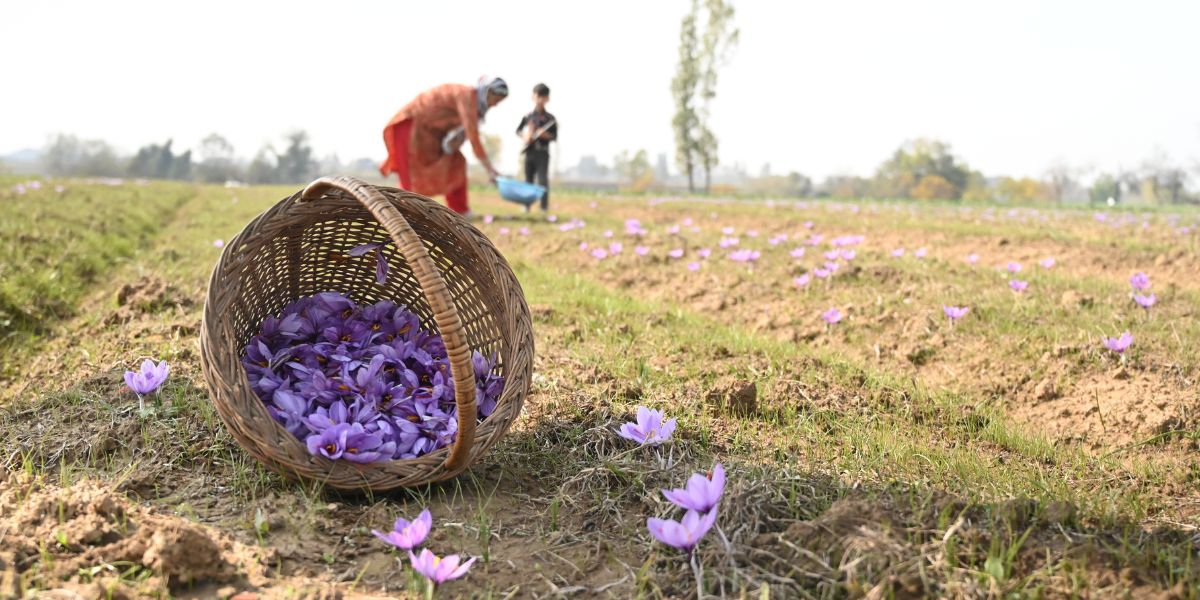 Kanz and Muhul's principal business goal is to provide the highest quality natural products to their customers.
During inception, the team researched the supply chain in the country and it was estimated that the entire process, from harvesting and processing to packing and shipping to retail networks, takes at least two years. Spices and dried fruits gradually lose their fundamental flavors as they travel.
K&M is working towards changing that and the team is exploring the deep supply chain networks that have been built in the Jammu, Kashmir, and Ladakh region to deliver natural produce in the shortest time from harvest.
The organization collaborates with these farmers to provide the world with food that is healthful, created from organic components, and devoid of hazardous chemicals.
Providing The Best Service Through Growth
The company is well on its way to achieving a consistent expansion of its business thanks to the popularity of its products and the loyalty of its existing customers.
Mr. Ajay Kaul, the former CEO of Jubilant FoodWorks Ltd. Jubilant FoodWorks Ltd is the parent company of Domino's Pizza India and Dunkin' Donuts India. Ajay has participated in the seed round. As a result, the company intends to expand its activities and work on the prospects given by the North American market.
One of their aspirations, as they continue to learn more about Jammu and Kashmir, and Ladakh is to open a gourmet tea room business where they can showcase items like ayurvedic teas, and traditional bread, and spices.
Spicing Up the World
Jammu and Kashmir, as well as Ladakh, hold a lot of potential for the company. Their primary area of expertise is the region's culture and cuisine, which they plan to continue researching and communicating to their worldwide audience in creative ways.
People, products, and interaction drive K&M's customer satisfaction goal. According to its 40,000-strong online community, over half of the company's consumers return.
A recent consumer survey gave Kanz & Muhul a 9/10 net promoter score. As they explore and establish new categories, they plan to sell saffron, raw honey, and Kashmiri tea throughout the world through retail networks.