Generosity originates from within. And as Indians, we are generous toward causes that are dear to us. In the aftermath of donating generously to a cause, we remain curious whether or not our donation will reach those in need.
These thoughts are reasonable, so there is no need to be ashamed of them. And as donors, you deserve to know how your donation is utilized. Thanks to a startup called Charitism, you can know where and how exactly your money is helping those in need.
Indians trust Charitism because it helps donors track how their donations are used by charities. Each penny donated is tracked, and donors can view photos, videos, and GPS coordinates of the projects they help fund.
Curious to know more?
Learn about Charitism's story and how their organization is connecting adverse circumstances with generous hands.
Foundation of Charitism
Usually, the story of how an organization started shows us the principles they adhere to. As for Charitism, the tale of their history is inspiring, relatable, and yet, one-of-a-kind.
Charitism was founded in 2019 by Sudhanshu Sharma, a student of Amity University in Rajasthan who came up with the idea behind the organization as a student. Mr. Sharma learned about a fundraising drive for slum children and was interested in supporting the cause.
Having started an online donation platform for similar social causes, he soon realized that potential donors were unwilling to contribute because of the lack of transparency.
Despite the financial burden of an education loan, the young man turned his startup dream into a full-time job. It was the vast scale of the problem and the urge to find a solution for it that motivated this risky venture.
Also fueling the fire behind the principles of Charitism were the first waves of the Covid-19 disease and mass migrations of laborers.
Charitism's founder, armed with digital resources, felt it was his duty to bring positive change in any way he could. An Instagram story he shared was a huge success. Moreover, in that period he went to the ground with various NGO teams, risking his life.
Charitism gained momentum, stimulated by a valid cause for social welfare and awareness, and received seed capital from angel investors from the NCR. It was also incubated by the government of Rajasthan.
The ideals behind the organization remain the same from day one, i.e., providing donors with a safe and secure space to show their generosity.
"Our work touches lacs of lives, transforms hundreds and uplifts the one we live in service of others. Everyone can try to do a little better which together will make this world a better place."
Charitism: What Makes It Special?
Our tendency to be sentimental is a stereotypical fact that all Indians share. Case in point, Indians who have lost a loved one to cancer are likely to feel compelled to donate to cancer research organizations. There is a question as to whether the donation actually helps cancer patients or cancer research.
You can see the impact of your money when you pay for a taxi or food. However, what exactly does your donation to a charity accomplish?
In the absence of an answer to this curiosity, there is room for innovation. And with that comes, Charitism. From the core values we share, the founders of Charitism recognized that Indians are generous, despite all, and wish to see their generosity expressed in charitable causes that have a positive impact on society and health.
Additionally, the startup team realized that distrust and fear of fraud are the main reasons Indians are reluctant to donate their surplus wealth to charity. Three out of every five participants in an annual CAF survey indicated that knowing for sure how the money will be spent is the biggest factor motivating people to give to charities.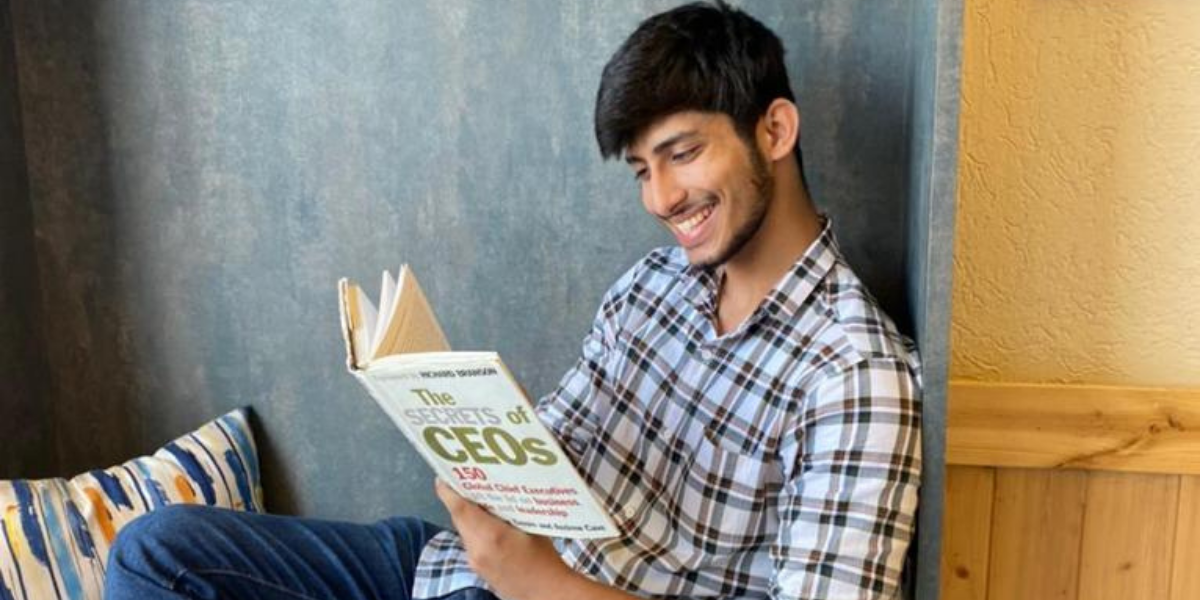 Sudhanshu Sharma founded Charitism.com in 2019 with his dream team of 11 as a way to ensure donors' charitable contributions to non-profit organizations are treated in a transparent manner. The money goes where it is intended, and who gets it in the end? Those in need. There is no hush-hush about this.
In order to allow donors to see the impact their donations make in the lives of others, Charitism photographs every donation and labels it with the donor's name.
How Has Charitism Fared So Far?
Measures of a charitable organization's success are its reach, impact, and what positive changes it has brought to the world.
With the support of 50,000+ contributors, within 1.5 years what started as an individual's initiative has developed into a movement.
So far, Charitism has produced INR 5 crores+ in relief materials and impacted 15 lac+ lives by delivering 4.5 lac cooked food meals, 15000 dry ration kits, 5000 blankets, and feeding 17500 stray animals with the assistance of 10+ NGOs.
Not only is this feat remarkable, but the amount of kindness and aid it has brought to this world during such a time of need should be commended.
Charitism works with partner NGOs on a fundraising fee model. So far, it has generated INR 1.5 crore in revenue that has been used to bolster the platform's tech and raise awareness through its digital platform.
Several companies have chosen startups for their social activities. Furthermore, they have been endorsed by celebrities as well. Charitism is the preferred place to celebrate and pay tribute to donors on special occasions like birthdays and anniversaries of death.
How Does Charitism's Future Look?
Making the world a better place by helping social causes is a worthy cause to acknowledge and share. This inspires those who come across it and encourages people to be a part of it.
Similarly, Charitism plans to unveil the end-destination of your donation on its platform. A place where donors can show their generosity and kindness to those in difficult circumstances with a sense of safety and security.
Following the startup's success in combating corruption in the distribution of relief materials in India, they will now focus on promoting transparency across the globe in long-term initiatives such as school management, hospital operations, and shelter homes.
In the not-so-distant future, Charitism also aims to partner with corporations and startups for social marketing campaigns and CSR budget utilization.
A seed funding round is currently being prepared by Charitism for scaling the company and assisting NGOs and donors around the world.