Finances are a daily aspect of adult life, yet most of us were not educated about them in school.
Talking to your children about money from a young age will help them grasp the value of money, how to prepare for the future, and how to spend appropriately.
Teaching youngsters about money can help them develop financial literacy and improve their capacity to handle their money later in life. A popular concept for children to learn about money is a piggy bank. Usually shaped like pigs, it is essentially a box to store money in.
A lot of children grow up with a piggy bank, and there is a certain charm to it. Getting to break a years-long kept piggy bank on a special occasion and spending your patiently saved money is a moment of giddy joy.
Children may use money stored in the piggy bank to buy a toy or candy. Getting their own funds to spend teaches children how much things cost and to be more judicious with their choices.
Over the years, however, finance has had a significant shift to being digital. Today, many of our financial decisions happen through the internet. Not being physically able to see money being earned, saved, or spent, might confuse children about its importance. The tangible piggy bank might not be so relevant anymore.
But why should we have to throw the idea away? This is what Purva Aggarwal thought, and she turned it into a digital presence. Hence, Good Good Piggy came to be.
What Does Good Good Piggy Do?
It is the first disruptive EdFinTech start-up for pre-teens in India. Good Good Piggy has reimagined the oldest financial literacy tool, the "piggy bank," as a digital piggy that serves as a behavioral incentives platform and an investment channel for raising financially aware "good good" children.
The website encourages children to develop good habits and ensure their financial stability in the future and gives parents a platform to connect with and reward their children through a variety of investment choices.
The rudimentary purpose of Good Good Piggy is to educate financial principles and skills in a digital setting so that kids can cope with the increasingly digital financial reality.
Get To Know The Founder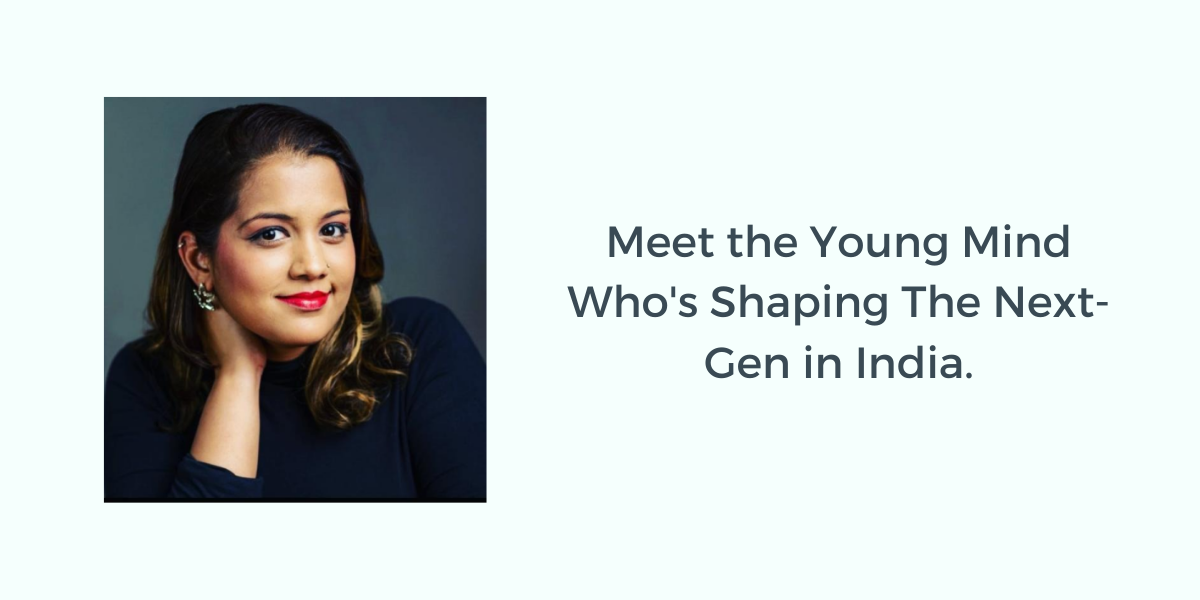 Purva works as a Financial Analyst for a London-based private equity investment advisory business and as a writer for a renowned newspaper for institutional investors. She is the Ambassador of the India Chapter of Women in Tech, an international non-profit based in Paris, France, that promotes more diversity in the tech industry.
Purva has a professional background in investment banking and finance, and she has served in financial, trade, and policymaking roles across various organizations.
With Good Good Piggy, Purva Aggarwal is the first female solopreneur in India and the third in the world to join the 'children's online banking & wallet' industry.
Purva was selected to join Kairos Society Europe's ImpactGen Talent Program in 2020, a worldwide network of recognized young leaders utilizing entrepreneurship and innovation to discover answers to the world's toughest financial issues.
The Good Good Piggy team is made up of some amazingly talented people. These include Brijesh K Aggarwal (CFO), Robert Badal (Impact Advisor), Rashmi Wadhwa (Child Psychologist), Anusha Madalupu (Technology Mentor) and Dr. Adele Atkinson (Consultant).
There are many creative young professionals lending their skills to the company, including Akansha Jalan (Business Analyst), Sukrit Bhatia (Marketing), Kirtika Aggarwal (Admin), and Anshul Gupta (Branding).
What Makes It "Good Good"?
Purva witnessed her pre-teen nephew struggle to comprehend the value of money since it is intangible in today's digital age. She discovered that other parents had similar experiences regarding their children.
It's more difficult to teach youngsters about money since they can't witness money moving hands. Not only that, but concepts like delayed gratification and impulse control are equally crucial, yet everything is just a few clicks away in today's click-sensitive society. This issue led to research, leading to Good Good Piggy.
"Digital money is the future. In fact, it is most of what we use now. With such complex money structures, it is hard to ensure that new generation children learn the right ideas about money. Good Good Piggy wants to help parents navigate this topic in a light, easy way."
According to Cambridge University research, basic money habits and other money-related behaviors are acquired by the age of seven.
It is difficult, but much more vital, to teach money values at the appropriate age in a world of sophisticated banking, debt, and more invisible money. Generations Alpha and Beta, those born after 2010, will navigate a world where money is invisible and immediate.
The younger generation is spoiled for choice, and they are quickly choosing the cashless method. Worryingly, this behavior is leading to some subtle changes in their financial habits, such as excessive spending, high debt and credit levels, data vulnerability, privacy concerns, and so on.
Teaching money values at the appropriate age, i.e. before adolescence, is challenging yet crucial.
Good Good Piggy, through its online piggy wallet, investment options, and educational resources for both kids and parents, is trying to take on this crucial task.
Good Good Piggy is currently available for early access, and its app is under construction.
Growth So Far
Good Good Piggy has established a potential financial playfield in the digital wallet space, with an emphasis on value creation for new generation parents and children. The number of early access customers is growing, and the current queue has surpassed 3500 people.
In terms of funding, the current round, which is intended to test the MVP, is currently oversubscribed, as the company has received interest from over 100 HNI and UHNI investors after appearing on Shark Tank India.
Previously, the idea stage round for Good Good Piggy by 1st cheque was also 200% oversubscribed, with well-known angel investors backing the venture.
What Does The Future Hold?
India will be one of the top three nations in the world with the most children in the next five years, therefore Good Good Piggy's efforts are critical on a national level. According to the most current census, India has 130 million children between 5 and 9.
All in all, Good Good Piggy has a 95 million user potential currently, with a potential of 105 million users in the next five years. The founders hope to realize this potential over the years.
Good Good Piggy, according to the team, is on the right track as it expands its user base and penetrates tier 2 and 3 Indian cities. It is considering revenue development plans in the UAE and Indonesia and other South Asia regions, with the goal of creating early national standards.