One of the most important consumer trends in India today is the transition to plant-based diets.
Consumers have grown more health-conscious since the pandemic, and the trend of consuming organic and vegan food is spreading. Hemp-based products will not be an exception to this rule. Experts predict that India's hemp sector will expand quickly in the following decade.
But what is hemp? For the uninitiated, hemp is a strain of the cannabis plant (colloquially known as weed, marijuana, among other names).
Scientifically, hemp and weed come from the same plant species. However, the legal distinction is that hemp contains very low amounts of THC. This is the compound that makes people 'high' when consuming cannabis.
A Brief History
In India, Hemp products were supervised earlier by the Ministry of Ayurveda, Yoga, Naturopathy, Unani, Siddha, Sowa-Rigpa, and Homoeopathy (AYUSH).
In late 2021, the Food Safety and Standards Authority of India (FSSAI) finally issued a gazette notification to include regulations governing hemp seeds and seed products. This marked the country's first recognition of hemp products as food.
In the aftermath of these recent legal improvements, India's hemp sector predicts a surge of product innovation, ranging from protein bars to flavored powders and snacks.
Let's take a look at one of the largest hemp-based products companies in the country.
Cure By Design: An Introduction
Cure By Design was founded by Daanish Matheen in August 2020. It is headquartered in Bangalore. It is a hemp-based brand that now has the largest selection of hemp goods in India.
The company primarily promotes plant-based goods that are devoid of chemicals and other potentially dangerous components. They are a fully licensed business that has received recognition and certification from a number of government agencies, including ISO, the Ministry of Ayush, and the Ministry of MSME.
Currently, their product line includes nutrition and fitness essentials, pet nutrition, grooming supplies, and medicinal blends.
What Makes Hemp So Special?
Hemp is a multi-faceted substance that helps in a variety of ways, including medicine/pharmaceuticals, nutrition, personal care, and so on. Hemp is a fantastic source of Omega 3 and 6, and it's become a popular vegan and vegetarian nutritional replacement.
Hemp is a wonderfully versatile plant with over 400 applications and may be used to treat over 20 diseases, including chronic pain, anxiety, and PMS.
Hemp, which has gone mostly unnoticed in a variety of businesses for years, now has enormous potential in India as a result of growing global awareness and acceptance.
Establishing The Company
Cure By Design began operations in August 2021 with just around 13 SKUs; currently, the firm develops and manufactures 62 SKUs. Daanish Matheen, the company's creator, is a hemp lover who first learned about the wonder plant in college in 2010.
He remembers his classmate who first introduced him to Hemp Seeds with fondness. He recalls drinking a vinaigrette flavored with hemp seeds that helped him with stomach aches. This drink was also used to treat a variety of different diseases at home.
Daanish was enthralled by this little-known seed and learned more about it. He discovered that hemp seeds had been used for their Omega and Dietary Fiber content since ancient times in India.
Later, he became a member of the founding team of a well-known FMCG firm, where he learned about many elements of the business. This inspired him to establish his own. When a family member was diagnosed with cancer, the usage of RSO (another type of extract of hemp) helped the patient tremendously.
After spending five years studying, comprehending, and growing in the FMCG industry, Daanish decided to combine his two loves and create a one-of-a-kind "Hempire."
Working with esteemed physicians, nutritionists, dieticians, and influencers, Matheen has been able to create a strong marketing presence. He adds that being in this field has been nothing but a good experience.
The Team Behind It
Cure By Design comprises a small, close-knit team that is responsible for the brand's success. It is led by Daanish himself.
The design team includes Rohit, the creative brain behind the eye-catching packaging, banners, and graphics of the brand. Three women from low-income families make up the packaging team.
Content writers, graphic designers, and sales representatives round out the crew. Despite their diverse backgrounds, the whole team comes together with one purpose in mind: to curate and promote the usage of hemp in everyday life.
The Good Stuff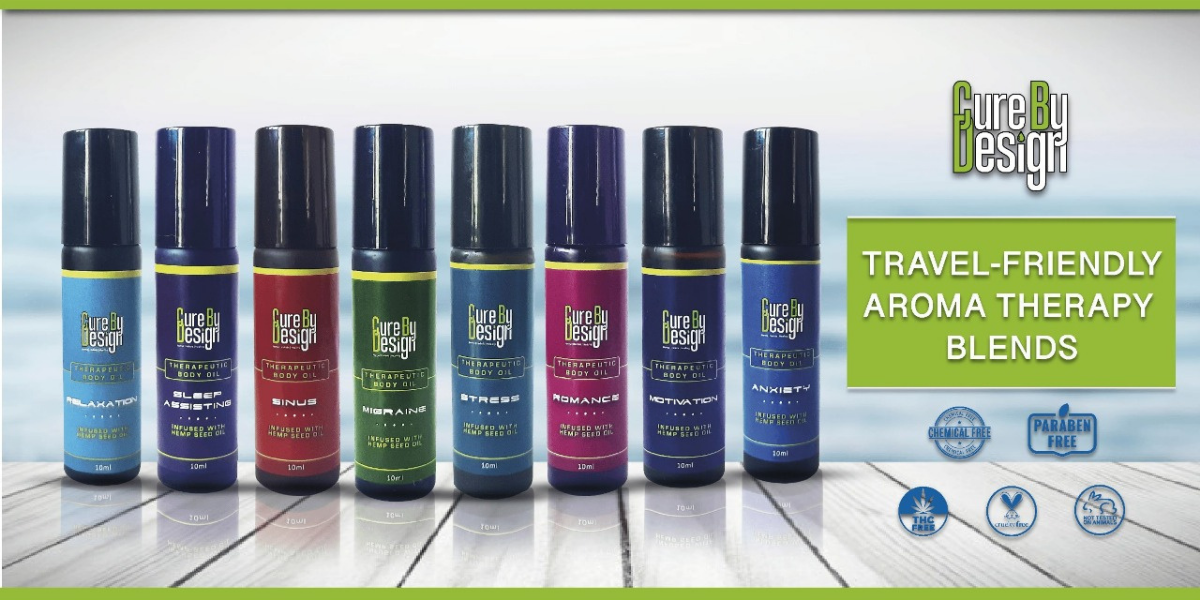 All of Cure By Design's raw ingredients are presently sourced directly from farmers in Uttarakhand. They partner with rural people in distant locations to get some of the highest quality raw materials, therefore empowering them.
They employ two types of shipping methods, express, and standard, to ensure that deliveries are made on time and that consumers do not have any complaints.
Cure By Design has the largest selection of hemp products in India. Nutrition, Pets, Personal Care, and Aroma Therapy Blends are just a few of their goods. The freshly announced variety of Hemp-infused Aromatherapy Blends that help in both mental and physical discomforts is the brand's USP that sets it apart from the rest of its competitors.
Jaypore, Kindlife, Petsy, and the Organic World are among the 40 curated marketplaces where the firm is now active.
Growth And The Future
The company has recently been licensed by the FSSAI to manufacture and process hemp seeds. It is the first company in Southern India to have this license. This achievement paves the way for future growth. This also means they can supply to other brands who wish to enter the hemp products market.
Cure By Design has grown organically due to customer references. As of yet, the brand has not engaged in any sponsored marketing or advertising. Being one of India's earliest hemp-based businesses offered them an advantage that attracted attention.
Dieticians, physicians, and nutritionists are their target market; persons who are specialists in their fields and are able to advise people in society. Orders come from all around India, with 30% of them coming from inside Bangalore. Their clientele includes veterinary hospitals from across major cities.
Cure By Design intends to develop a prescription-only medical line in the near future. The team is working tirelessly with researchers and doctors to establish a medical line based on hemp leaf extracts that may be used to treat a variety of diseases.
They also intend to assist and support emerging companies interested in exploring Hemp-related potential.