Home and kitchen appliances have always been relevant, but as the market grows, we see a shift in the market share of big companies.
Small and medium enterprises are growing rapidly in India and globally, which is not lost in the homeware, kitchenware, and lifestyle industries.
There is an interesting feature of these industries. Their target demographic is huge, but products vary greatly. There is extremely high competition between sellers. Constant innovation and excellent customer services are essential to the homeware, and kitchenware markets.
This might daunt newcomers in the industry. After all, why would consumers buy a product from you that they could have brought from bigshot eCommerce companies if, you don't bring something new to the table?
Big companies can also often afford to sell products at a cheaper rate since they sell products in large volumes. Hence, competing with their prices can be difficult too.
These were questions Juhi Singh asked herself. And she came up with answers. Her home and lifestyle shop InoKart was the culmination of these answers, and it strives to be better every day.
An Overview
InoKart is an outsourcing producer of innovative everyday home utilities that ships to over 26,000 pin codes throughout India. It features both business-to-business and business-to-consumer models.
It was named the best startup at the EDC IIT Delhi's Becon 2021 conference.
By manufacturing and selling top-notch quality items in the market, the firm has quickly gained attention in its product arena. With its inventive solutions, it is enhancing people's daily life experiences. It is centered on providing a personalized consumer experience.
InoKart's whole line of products is tested by its team of quality controllers prior to final packing. In addition, InoKart guarantees on-time delivery. It aims to provide high-quality items at reasonable prices, packaged in durable materials.
Some of InoKart's best products include an anti-bacterial toothbrush case, automatic water dispensers, no-spill baby feeders, foot cleaners, among other things.
InoKart's current valuation is 5 crore.
The Founder's Story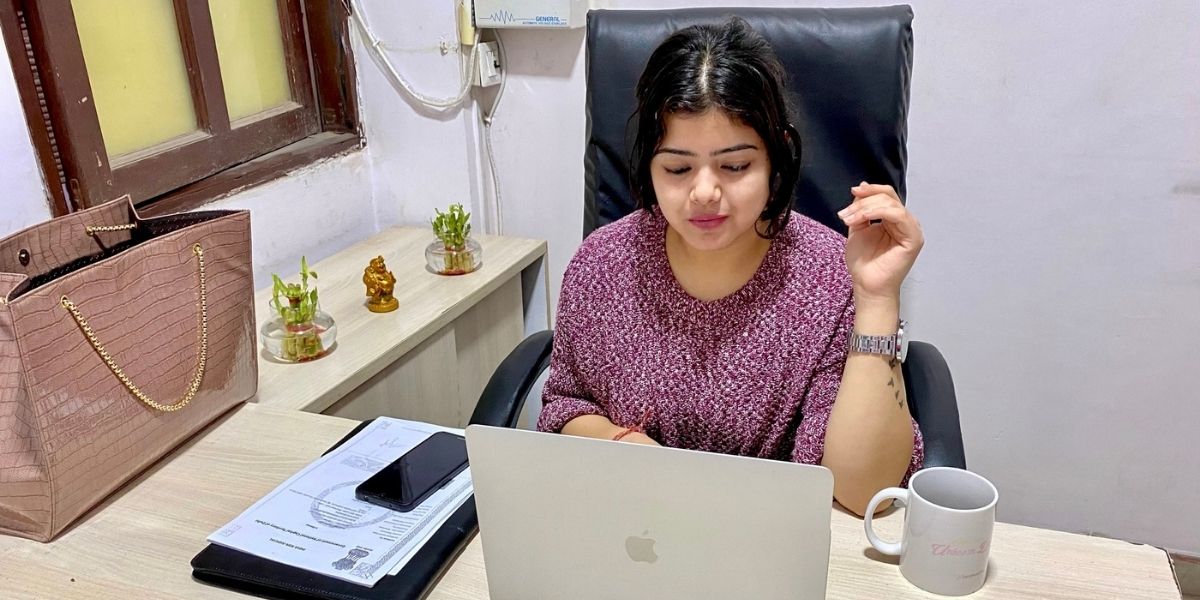 A 23-year-old aspiring entrepreneur, Juhi Singh is pursuing a bachelor of physiotherapy degree at Delhi's Guru Gobind Singh Indraprastha University (GGSIPU).
At so young an age, she has numerous titles in her name. She was a data researcher for a startup established at FITT, IIT Delhi.  She has worked with a number of national NGOs;  Bhumi NGO assigned her their Delhi Co-ordinator.
She was a volunteer for the United Nations Volunteers (UNV). She was also a participant in the NSRCEL IIM Bangalore Women Startup Program (WSP). She is also the State Coordinator for the Delhi Region of the Women Indian Chamber Of Commerce And Industry (WICCI).
How InoKart Came To Be
During her research internship, Singh discovered that IITs and NITs produce a wide range of helpful and creative things, as part of projects and research.
However, common people are completely unaware of them. As a result, she pitched the concept of selling these items to her acquaintances both inside and outside of the institutions. To sell them, they created a website.
They later found that the target market for these items isn't as large as they thought. As a result, they began to consider what other product categories they may be able to market. The concept was the same: sell creative things that can better people's daily lives.
After research, they discovered that the following categories had a large client base: kitchen, cleaning, personal care, and children. That is how InoKart was born. InoKart is short for 'innovation in your shopping cart'; products that make your life better and more efficient.
"Do proper research and analysis before investing… Work with sales channels and good networking… A loss-making company can't survive for long even on funding by investors. Keep control on cash burn since day one. Go strategically, keep an eye on market needs and demands. And trust me you will be unstoppable."
It started off as a dropshipping business, but the profit margins were too low. The quality control technique was very difficult as well. As a result, they established the InoKart brand as a manufacturer of innovative home utilities.
InoKart is now being mentored at IIT Bombay's E-cell.
Challenges of a Female Entrepreneur
Singh sees herself as a woman who values a healthy mix of hard effort and smart work. She says she is only concerned with the final goal and will break any given set of rules to get there if she must.
As we know, the world is full of such rules when it comes to a woman trying to have a successful career, let alone run a business. Singh is just starting out, but she has already passed a lot of these unwritten sexist laws.
She has always sought to study new things in a variety of disciplines since she was in school. This is because she believes that all knowledge is useful.
She feels that the most fascinating aspect of a startup journey is that no one can predict what will happen next. And nobody can tell you what to do. You must determine which path to go on your own, set your own goals, encourage your team, and keep pushing forward. This is just the kind of independence and responsibility that more and more women entrepreneurs are taking up.
She recalls how many times a new customer would address her as 'Sir' when she was on the phone with them for the first time. This shows that people still expect only men to run businesses. This is where Singh's motivation rests.
As a young woman entrepreneur, she believes she has the duty to persuade the world that women can run businesses just as successfully as men. Her family has always backed her up in her endeavor. Singh claims that they raised her in the same way as they raised their sons: strong and careerist.
Advice From A Young Entrepreneur
According to Singh:
"Never start a startup because you always wanted to be an entrepreneur. Instead, start it for the sake of the problem that people are facing and you can offer them a solution to it through your venture."
She says the four most important things when starting a company are your product, your brand value, your mentors, and your sales. Without one, the other wouldn't be.