The Mithilanchal region of Bihar is globally known for its Madhubani paintings. Local artisans have used the unique art style for generations.
But while Madhubani has gotten so much fame and demand in the past, Mithilanchal's 'achaar' is the rising star that is taking Indians by surprise.
Traditionally, 'achaars', or Indian pickles, have been homemade by women across North India. The hot, dry summers of the area help vegetables, fruits, spices, and other ingredients in pickles get their characteristic intense flavor.
Across Indian households, one will find bamboo mats laid down in the sun, with various ingredients drying on them. Making pickles is a continuous process that takes patience. However, they are a great way to naturally preserve food and they contain high amounts of nutrients like vitamin C and are delicious appetizers.
Amazingly versatile (from lemon and chilies to even meat! ), homemade achaar is making headlines with its business potential. JhaJi Store, a Bihar-based startup run by women, is helping define the rising small business scene in the country.
How Did It Begin?
This business was created by Kalpana and Uma Jha, a sister-in-law duo from Mithila. They wanted to bring Mithila's original taste to those who resided in the area but went elsewhere for employment or school.
Kalpana is a homemaker, and Uma is a teacher, both in their 50s. Together, they have been exporting pickles to friends and family all across the world for the past 30 years, from New Delhi to New York. They have now decided to commercialize the practice. Therefore, these newly entrepreneurial women have decades of experience.
Because Kalpana's husband worked for the Indian Administrative Service, her family was frequently relocated. However, once her husband retired, Kalpana considered carving out some time for herself. Her family backed her in this endeavor.
Soon, there were obstacles to be faced. Many people questioned the idea of a married woman as a business owner. Since her husband was now retired, they said that she should just relax and focus on her family.
But Kalpana was determined to make her dream come true. The question arose: what was she good at?
And the obvious answer was 'achaar'.
A Dream Made Into Reality
JhaJi Store makes the traditional Bihari pickles. It is sun-dried according to Kalpana and Uma's mother-in-law's recipes. They are already a hit locally; Uma's fellow teachers would demand for them regularly. So when Kalpana asked if Uma would join her, she said yes.
After they started collaborating, in October 2020, they registered the business, and the JhaJi Store opened online in June 2021. Kalpana's Son, Mayank, has been helping the business with marketing and operations through his business, Mensch Ventures.
JhaJi Store is a transparent and ethical company that largely employs marginalized women. The startup has helped their family income triple in as little as a few months. The company funds the cause of girl child's education directly with 2% of the store's revenues.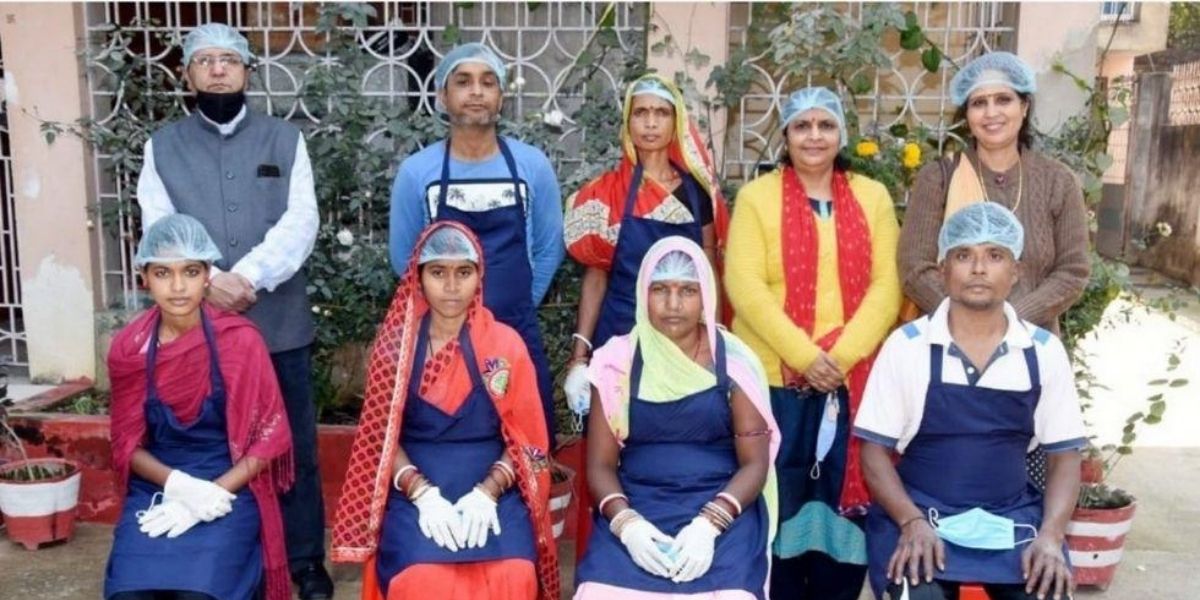 They've assembled a 15-person team to manage everything from pickling to sun-drying, sourcing, and packaging. The majority of these people are underprivileged and unemployed due to the pandemic. Many of them have returned from urban cities to make a living in their homeland, Mithila.
The traditional methods of pickle making are labour intensive. Not everyone has the time to follow the recipes they have been handed down, in the way their grandmothers used to make pickles, That's why JhaJi Store brings hand-made, sun dried pickles from Mithilanchal, in Bihar – a region known for its roots in traditional pickles
For the pickles, local, all-natural ingredients and spices are gathered from small-scale farmers and dealers in Samastipur and Muzaffarpur. They do not contain any artificial colors, preservatives, or other chemicals.
Each batch of pickles is prepared in 3-4 weeks, spending as much as 20 days, drying in the sun. The team at JhaJi Store can make a little over hundred kgs of pickles every day.
Pickles are supplied in 250g jars and are available at Rs. 249 or Rs. 299 for each jar, depending upon the variety. Some of the top-selling pickles in the store include Suran ka Achar, Garlic Mix Pickle, and Spicy Green Chilli pickle.
Current Sales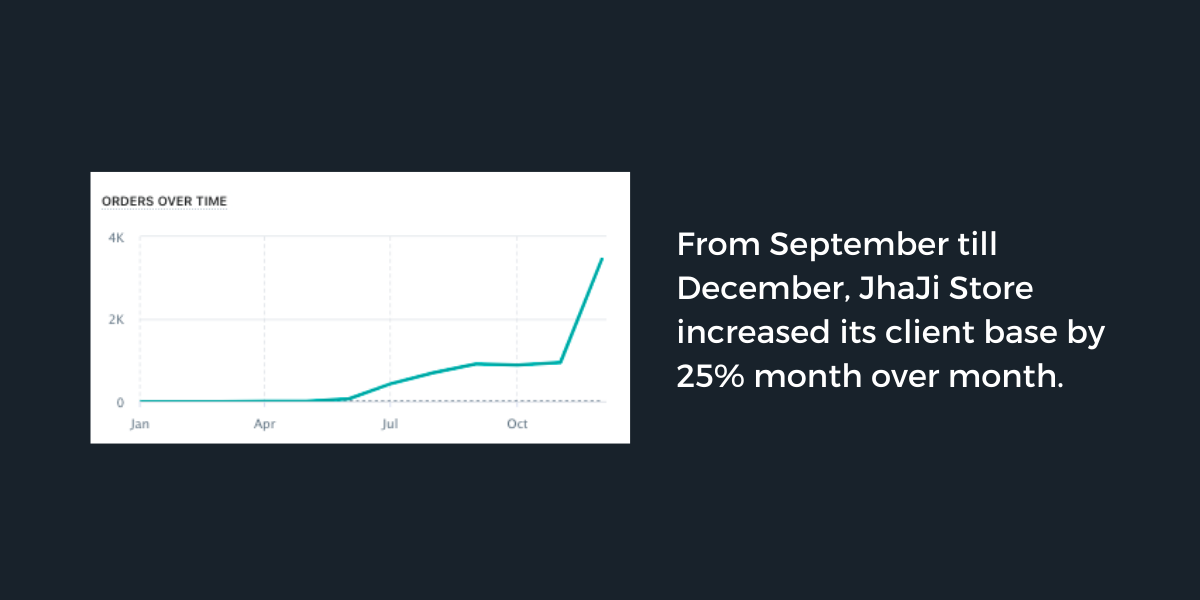 In the first three months of operation, the business exclusively sold pickles in Delhi, signing up more than 2500 customers via Facebook Ads.
Since September, the business started selling to customers in Mumbai, Bengaluru, and Hyderabad and was consistently doing 1000 orders a month, with some orders as large as 50-100kgs.
The business took a turn for the better in December when the business was featured on Shark Tank. Thanks to the coverage, the business has completed 10,000 orders early in January 2022 with more than half of them coming after the Shark Tank episode was aired on Sony TV.
Getting featured on Shark Tank India
The company was featured on Shark Tank India, a prime time show on Sony TV, on December 23, 2021. The company has received over 4,000 orders in the last three weeks since then.
Shark Tank is a reality television show in which aspiring entrepreneurs pitch their business concepts to a panel of investors. If impressed, the judges may invest in their business.
Kalpana and Uma went up to the stage, confident of their idea and authenticity. The judges were won over with their humble beginnings and the culture of Mithila. The judges were wooed by their skills, experience, and passion for the project. They tasted three of JhaJi Store's most popular flavors and were mesmerized by them.
Though none of the sharks ultimately invested in the business, this is only the beginning of the recognition JhaJi Store will get in the future. Since the feature, its sales have shot up, and the company is attracting customers from more parts of the country.
What Does The Future Hold?
JhaJi Store is planning to provide new varieties of pickles and chutneys, as well as dry snacks like Thekua, Nimki, and Khaja, which are all part of a genuine Maithili diet.
In 2022, the founders are focusing on increasing the speed and affordability of delivering pickles to people's doors. The startup wants to create a network of warehouses and offline storefronts in new places.
They are also working towards getting their products on Amazon, as well as forming some foreign distribution relationships. They continue to talk about Maithili culture, food, customs, and people on their blog.
So the next time you want a spicy, sweet, or tangy accompaniment to your meal, think JhaJi's pickles!