Entrepreneurship often starts with a passion, and if you have that for unique and flavorful foods, starting a pickle-making business can be an exciting idea for you.
The market for handmade pickles is huge and is still untapped. You might have watched the episode of Shark Tank when Jhaji Store was featured as a contestant. JhaJi store is a great example of using a pickle-making business to reach new heights.
In this article, we'll explore the art of pickle making as a small business opportunity and guide you through the process of getting started.
What Problems Do People Face?
Many people crave the authentic and distinct flavors of homemade pickles. However, busy lives and limited access to specialty products often push them to settle with mass-produced, generic options.
These generic pickles often lack the variety of flavors and genuine taste that homemade pickles offer. This creates an opportunity for small-scale pickle makers to cater to those looking for high-quality, small-batch, and unique flavors.
Handmade Pickle-Making Business Idea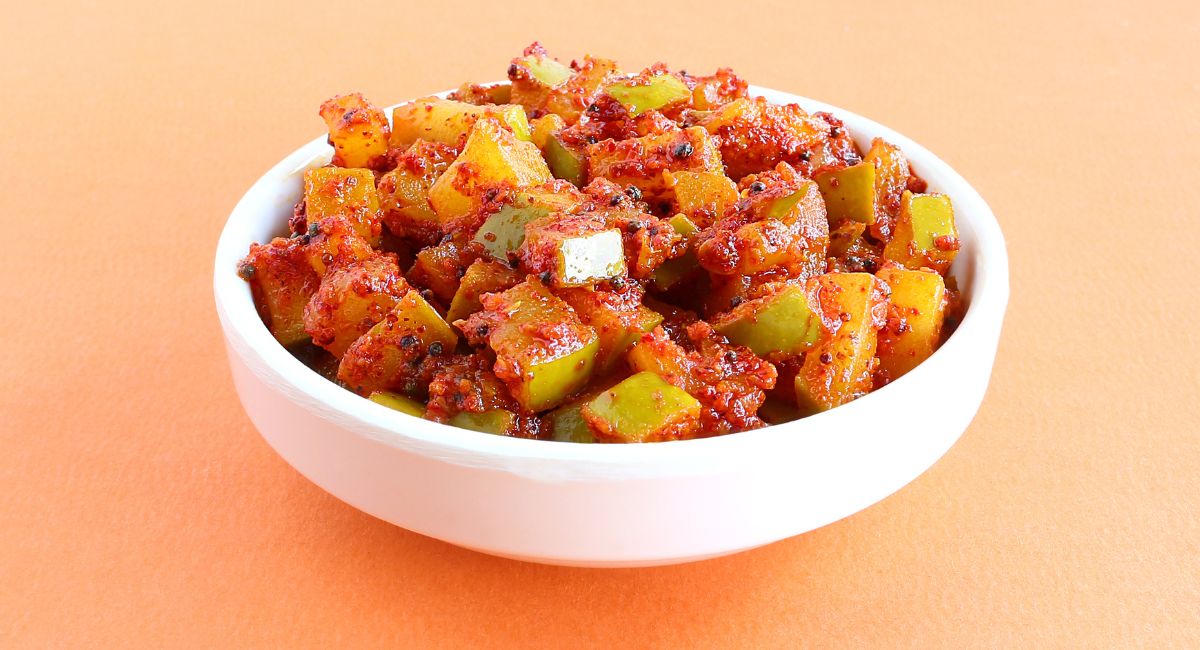 Through your pickle-making business, you can serve people with a variety of pickles. You can create and offer a range of pickled delights, from classic dill pickles to innovative and exotic combinations.
Here's how to get started:
Pickling Knowledge: You can begin by learning the process of pickling and experimenting with different pickle brines, spices, and preservation methods. You can learn the process through books, online tutorials, and workshops. And, if you have someone in your known who knows the process, it is the best option to learn.
Recipe Development: You can develop a variety of pickle recipes for different tastes and preferences. You can explore unique flavor profiles that set your pickles apart from common store varieties.
Ingredients Sourcing: Procure fresh, high-quality vegetables, fruits, and spices for your pickling. Consider sourcing from your local markets based on the orders and requirements.
Legal Requirements: Depending on your location, you may need permits, licenses, or inspections to produce and sell food products. You must ensure compliance with local food safety regulations and should follow all the rules and regulations.
Branding and Packaging: Create a vibrant brand identity based on a unique theme. After the finalization of colors, logo, and theme, get your labels ready. The product labels should include ingredient lists, nutritional information, and a compelling story about your pickles.
Production Space: Set up a clean and efficient workspace for pickle-making. Invest in the right pickling equipment, containers, and storage facilities to maintain product quality.
Distribution Channels: Explore various distribution channels, such as farmers' markets, local grocery stores, or an online store. You can consider setting up your own e-commerce platform to sell the pickles directly to your customers.
Pricing Strategy: Be ready with a solid pricing strategy that covers the cost of production, packaging, and marketing along with a reasonable profit margin.
Marketing and Promotion: Use social media, local events, and collaborations with other food brands to promote your pickles. You will need to build a story around your brand for a better connection with your customers
Customer Engagement: Build relationships with your customers by offering samples, responding to feedback, and hosting events or workshops to showcase your products and expertise.
A handmade pickle-making business is one of the best small business ideas that can be started with minimal investment. You just need to procure ingredients, equipment, and an initial sales process. Once started, the business will be able to self-sustain the ongoing expenses and will also be leaving you with good profit margins.