Are you looking for a small business idea that can be started offline?
If yes, then you are in the right place as we are here with a highly scalable business opportunity that has high profit margins.
We know you are excited to find out what the idea is and how you can set up your business venture to earn money. Don't worry as in this article, we will be discussing starting your own home decor store with a step-by-step process.
The journey of opening a decor store is an exciting venture that allows you to bring beauty and creativity into people's lives. Setting up a store that offers a wide range of home decor items can be a fulfilling and lucrative business opportunity.
Before we look into the process, let us take a look at the problems that people face:
The Problems That People Face
Below are some of the major problems that people face and we will be solving them through our business idea:
Limited Variety in Local Markets: Many areas lack stores offering unique and affordable decor options, leaving customers with limited choices.
Accessibility to Quality Decor: Finding high-quality, affordable decor items can be challenging for customers, especially in specific themes or styles.
Lack of Personalization: Customers often struggle to find personalized decor pieces that reflect their unique tastes and preferences.
Online Shopping Concerns: Some customers prefer seeing and experiencing decor items physically before purchase, which online stores may not provide.
💡Also Read: Start A Dry Cleaning Business With Low Investment
Who Can Start This Business?
Not everyone will be able to run a successful home decor store. You should only start with this business idea if you have:
Passion for Decor and Design: A deep interest and understanding of decor styles, trends, and design aesthetics will be good to have.
Inventory and Suppliers: Knowledge of sourcing suppliers or artisans offering unique and quality decor items.
Location and Display: Access to a strategic location for the store and understanding
Customer Service and Trends: You should have the ability to offer excellent customer service and keep up with upcoming decor trends.
Even if you do not have the above-mentioned skills, you can gain them over a period of time.
Key Steps to Start a Home Decore Store Business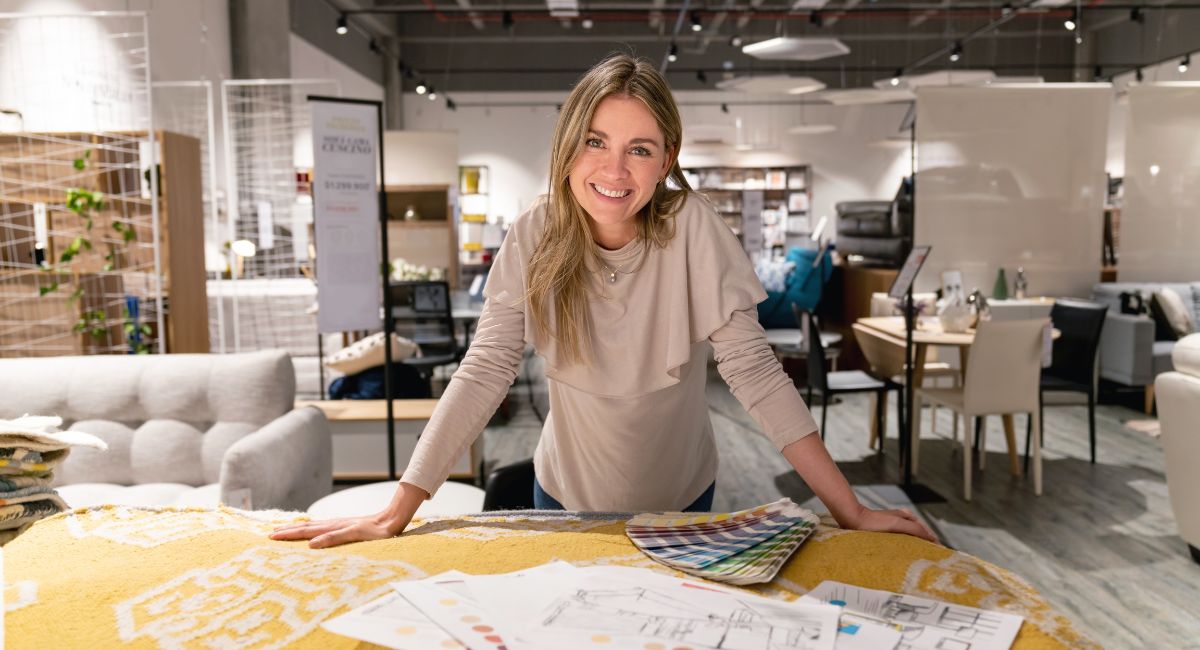 Below are the major steps that you will need to follow in order to turn the above business idea into a profitable venture:
1. Market Research and Planning:
Start by identifying your niche and determine the specific decor niche you want to focus on.
Also, conduct market research to understand local preferences, popular trends, and the demand for different decor styles.
2. Create a Business Plan:
Create a proper and in-depth business plan to outline your store's mission, target audience, unique selling points, and pricing strategy.
Apart from that, you should also estimate startup costs, including inventory, store space, marketing, staff salaries, and operational expenses.
3. Legal and Administrative Setup:
Get your business registered and obtain the necessary permits, licenses, and tax identification numbers required to operate a retail store.
You will also need to choose a proper location for your store that is easily accessible and aligns with your target customer base.
4. Sourcing Inventory
To set up a decore store, you will need to identify reliable suppliers, wholesalers, or manufacturers offering unique and quality decor items.
Also, curate a diverse range of decor items including furniture, wall art, textiles, decorative accessories, etc., ensuring they are good for your chosen niche and customer preferences.
| Item | Price (INR & USD) |
| --- | --- |
| 1. Decorative Throw Pillows | ₹800/$50 USD |
| 2. Wall Art Prints | ₹1,500/$100 USD |
| 3. Table Lamps | ₹2,000/$150 USD |
| 4. Indoor Plants | ₹600/$40 USD |
| 5. Area Rugs | ₹3,500/$200 USD |
| 6. Decorative Vases | ₹1,200/$100 USD |
| 7. Candles & Candleholders | ₹900/$70 USD |
| 8. Wall Mirrors | ₹2,800/$200 USD |
| 9. Cozy Blankets | ₹1,600/$150 USD |
| 10. Decorative Clocks | ₹1,000/$120 USD |
5. Store Setup and Design:
Plan and design an inviting and visually appealing store layout that reflects the ambiance you want to create. Consider using themes or sections to organize your products.
Display your inventory creatively, using props, proper lighting, and engaging displays to highlight the decor pieces effectively.
6. Online Presence
To build an online presence, you can create an attractive, user-friendly website showcasing your products, offering online sales, and enabling customer inquiries or orders.
You can also use social media handles to reach a wider audience.

7. Customer Service and Staffing:
You should focus on providing excellent customer service, personalized recommendations, and possibly offering interior design consultations.
And, to offer quality services, you will need to hire staff who are knowledgeable about decor trends, and products, and have good interpersonal skills to assist customers effectively.
8. Launch and Promotion:
Plan a grand opening by organizing a launch event or promotion to attract customers and create buzz around your store.
Use various marketing channels such as local advertising, partnerships with influencers or local interior designers, and loyalty programs to attract and retain customers.
So, these are the steps to start your home decor store and make it a success. If you face any difficulties in the process, you can connect with our team and we will guide you to start your own small business.