Are you passionate about baking cakes, pastries, and biscuits?
And, are you looking for a business idea that can be started with low investments and right from your home?
Then, starting a home-based bakery can be a profitable small business idea.
In this article, we will look into the world of home-based bakeries. Also, we will provide you with a guide on how to kickstart your own baking business from the comfort of your home.
So, if you are ready, read this guide till the end to find some amazing and important insights about this business.
What People Are Looking For?
Many people crave freshly baked items prepared with a personal touch. It can be cupcakes, breads, or customized celebration cakes.
However, not everyone has the time or expertise to bake these sweet treats at home.
This creates a demand for local, home-based bakeries that can provide high-quality homemade goodies. There are many such brands available but as soon as you focus on bulk production, the feel of personal touch is lost.
💡Also Read: Home Cleaning Business Idea
How Your Business Will Help Them?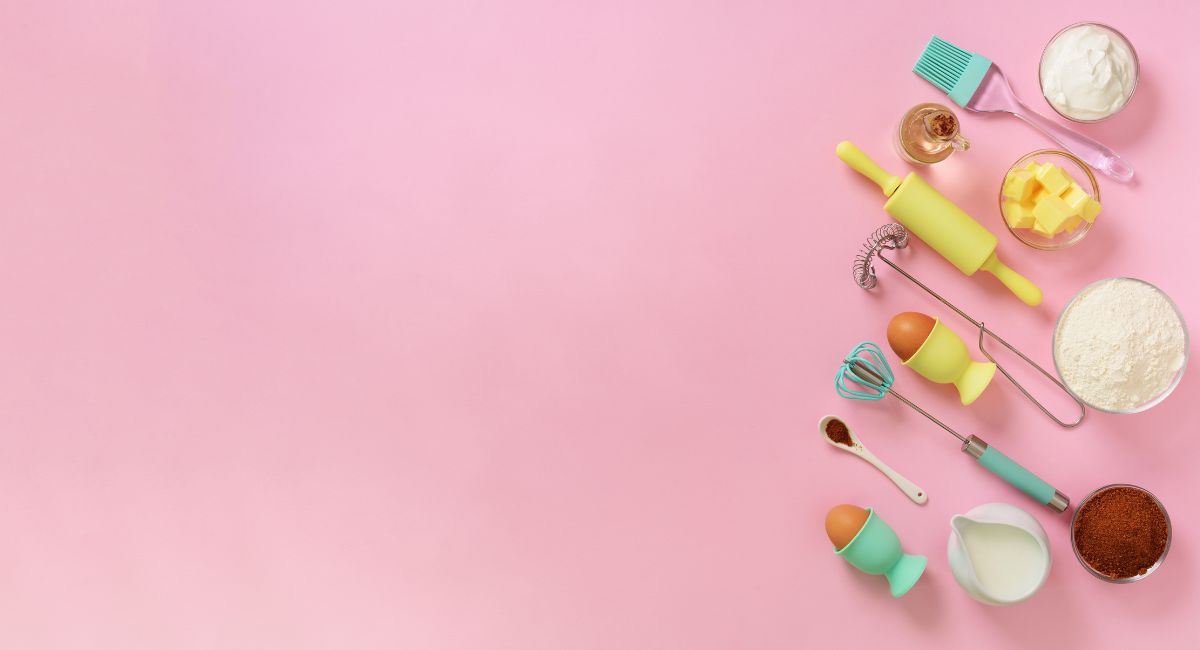 Through your home-based bakery, you can offer a solution to the demand for freshly baked treats crafted with love and care. You can turn your love for baking into a highly profitable business.
Here's how to get started with this business idea:
Baking Process
If you are already not aware of the baking process, you can begin with the learning process and a love for experimenting with flavors and techniques. You can also take a few online courses and workshops to understand the basics of baking.
Market Research
After you have gained enough knowledge about baking, understand your target market and identify the baked goods that are in demand. You can research your local competitors and talk with a few people to understand their likings, requirements, and more.
Legal Requirements
Research the legal regulations and requirements for starting a home-based bakery in your area, including permits, licenses, and health department regulations.
Signature Products
Finalize a list of signature baked goods, which can include items like cookies, muffins, cupcakes, bread, pastries, or custom cakes. Below is a list of some baked items that you can sell and their general selling price:
| Baked Item | Approximate Selling Price (per unit) |
| --- | --- |
| Cookies | ₹10 – ₹20 per piece |
| Biscuits | ₹10 – ₹15 per 100g |
| Cakes | ₹300 – ₹1,000 per kg |
| Cupcakes | ₹30 – ₹60 per piece |
| Bread Loaves | ₹30 – ₹60 per loaf |
| Muffins | ₹30 – ₹40 per piece |
| Pastries | ₹40 – ₹50 per piece |
| Pies | ₹150 – ₹300 per pie |
| Brownies | ₹20 – ₹40 per piece |
| Donuts | ₹25 – ₹50 per piece |
| Samosas | ₹10 – ₹20 per piece |
| Parathas | ₹15 – ₹30 per piece |
Ingredients and Suppliers
Depending on your choice of products, you can source high-quality ingredients for your recipes. You can visit your local markets to connect with wholesalers, and bulk suppliers to get the ingredients at a better price.
Pricing Strategy
List down all your expenses for each product and then finalize the pricing for each. You can take into account ingredient costs, preparation time, delivery charges, and a reasonable profit margin.
Branding and Packaging
Focus on creating a brand identity right from the beginning. You can start with a memorable name and distinctive packaging for your products with minimal style and rich color tones. Apart from that, you can also get your package boxes and labels printed.
Marketing and Promotion
There are various ways to promote your home-based bakery. You can start by promoting it through social media channels like Instagram, YouTube, etc. There are several YouTube channels that regularly share videos related to their baking process, business stories, and client testimonials to reach a wider audience.
You will also need a website to showcase your products to take online orders from nearby areas. Apart from that, you can also have a local stall to start selling baked items.
Starting a home-based bakery is one of the best business ideas as you use your skills and talent to build a profitable venture. In the beginning, you can start with just a few items and as per the demand, you can introduce new items to your audience.