Stationery is an evergreen industry with a broad range of consumers, from students and professionals to artists and crafters.
In this article, we will look at the stationery business as a promising small business opportunity. We will also share a step-by-step guide to help you launch your own venture with minimal investment and higher product margins.
So, let us get started with the problem first and then we will go deep into our business process:
What Problem People Are Facing?
Even with the rise of digital technologies, people still rely on stationery for a variety of purposes.
Stationery items are used for writing, sketching, organizing, or even for gifting purposes. The demand for high-quality, unique, and personalized stationery products is still growing.
Most of the big stationery brands focus on mass-produced products that lack individuality and also lack the trends that people are looking for.
At present, people want unique, colorful, and appealing stationery items that can help them become the talk of the town. This creates an opportunity for small-scale stationery entrepreneurs who are either manufacturing the products or outsourcing them from third-party vendors.
💡Also Read: How to Manufacture Toys and Earn Money
Our Solution: Stationery Business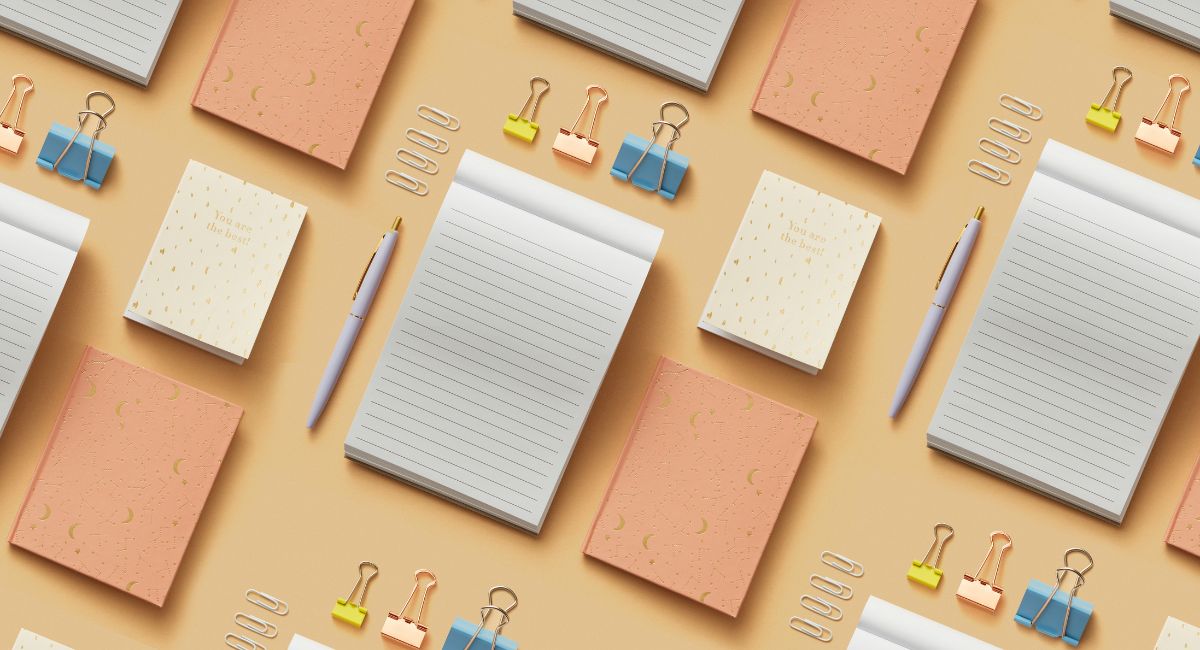 A stationery business offers a solution to the demand for customized and aesthetically pleasing stationery.
As a stationery provider, you can create a wide range of products that can satisfy the needs and demands of people. These items can be based on different themes, occasions, choices, and more.
Initially, you can start with a few branded products, create a demand, and then scale the business operations eventually.
Here's how you can start your own stationery business:
Choice of Items: Start with considering what types of stationery items you'd like to create, whether it's journals, greeting cards, notebooks, planners, or some unique items.
Market Research: Study your target market and your competitors to understand the specific stationery needs and preferences of your potential customers. If you are choosing to open a local business, you should be studying the locality and have surveys from people to understand their needs, budget, etc.
Design and Production: After deciding on the products and business model, start developing your stationery designs making sure they are unique and appealing. Also, pay attention to the choice of materials, colors, and patterns that match your brand.
Materials and Suppliers: Connect with suppliers from Indiamart or other platforms to source high-quality stationery materials, paper, inks, and packaging materials. You can consider sustainable and eco-friendly options that appeal to environmentally conscious consumers.
Legal Requirements: Depending on your location, research legal requirements related to starting a stationery business. Connect with a business consultant to understand more about the legal requirements and compliances.
Branding and Packaging: Your product packaging is as important as your actual products and thus you should focus on creating a brand identity. Get a logo designed with memorable colors and an appealing overall presence.
Distribution Channels: Once you have your products ready, you can start exploring various distribution channels. You can sell your products on online marketplaces, local stationery stores, craft fairs, or your own e-commerce platform working as a D2C brand.
Pricing Strategy: Prepare a pricing strategy and decide the price of each individual item based on the market situation, product demand, and competition.
Marketing and Promotion: You can start by building an online presence through various social media channels like Instagram, YouTube, etc. By posting regular product videos, testimonials, and your brand story, you can create a strong online brand.
A stationery business allows you to use your creativity to help people find the right stationery products. Also, the product margins are higher than most of the other industries and businesses. You can even get 100% margins on a few products including planners, journals, or unique gifting items.
Below are some unique categories of stationery items that you can start with:
| Stationery Item Category | Price Range (INR) |
| --- | --- |
| Journals | ₹300 – ₹500 |
| Planners | ₹200 – ₹500 |
| Gifting Items | Prices Vary Widely |
| Calendars | ₹200 – ₹500 |
| Desk Organizers | ₹200 – ₹600 |
| Pen Sets | ₹100 – ₹500 |
| Art Supplies | Prices Vary Widely |
| Stamps | ₹50 – ₹100 |
| Envelopes | ₹5 – ₹20 |
| Writing Paper | ₹20 – ₹50 |
With a proper business plan and the right sourcing partners, the product costs can be lowered a lot. This will allow you to have better product margins and earn money over your investment.