Micro, Small, and Medium Enterprises (MSMEs) are extremely important in the Indian economy. MSMEs considerably contribute to the Indian economy in terms of exports, GDP, and employment generation.
MSMEs are India's economic backbone. However, for India to develop rapidly in the coming decade, these MSMEs must mature into major corporations. These businesses are often more productive and have greater market connections.
Large businesses reduce manufacturing costs while making high-quality investments and gaining access to the required markets.
They have a higher likelihood of innovating, exporting, and adhering to international quality standards. Compared to small businesses, they often offer better wages and provide more stable employment.
The Indian MSME industry lacks the size and manufacturing efficiency required to compete internationally. Nexprt is helping remove these barriers for MSMEs by incorporating technology and processes into traditional manufacturing methods, with an emphasis on ensuring consistent and dependable outputs.
At Nexprt, they add horizontal skills to this manufacturing setup, such as world-class R&D teams (that re-create Chinese and Southeast Asian goods in India), design intelligence, and worldwide sales capabilities.
Get To Know Nexprt
Nexprt was founded in 2020 by Harsha Vardhan, Kunal Jain, and Manav Garg. It is headquartered in Gurgaon.
Nexprt offers in-house design, product development, and manufacture for homeware businesses. They provide the proper balance of engineering, technology, and artisanal genius. Their in-house design team creates items and catalogs, and their product line is refreshed every six months.
Their production setups are headed by great expertise in manufacturing, mechanical, and industrial engineering and follow the best industry practices, SOPs, and processes.
How Did It All Start?
Nexprt's founders heard a lot about clients seeking to transfer production out of China during the COVID-19 epidemic. Despite global tailwinds, they realized that India's industrial ecosystem lacked the firepower to meet this demand to the country.
This is why team Nexprt concentrated on developing a complete stack solution in the manufacturing arena, beginning with sectors where they saw significant holes in the present ecosystem.
Global value chains are evolving, with a strong emphasis on identifying alternative production locations, improving supply chain efficiency, and sourcing responsibly.
India has a fantastic chance to become a manufacturing powerhouse during this period of global reconfiguration. Over the last several decades, the expansion of manufacturing and exports in South Asia and ASEAN has demonstrated the enormous influence of industrial innovation in altering the proportion of global manufacturing. This is the opportunity Nexprt wants to tap into.
The Indian manufacturing ecosystem is taking the globe by storm, thanks to the Indian government's push to foster manufacturing.
How Are They Changing Things?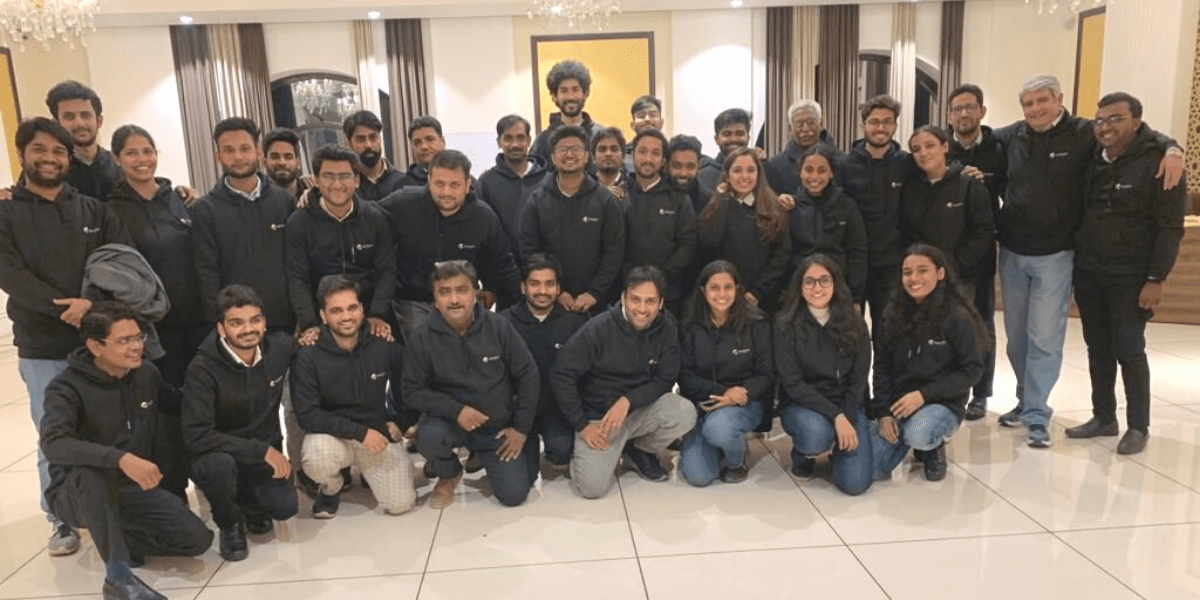 The problems in India's manufacturing industry are that they are systemic, with a fragmented MSME network trying to stay competitive and a lack of innovation to keep up with global competitors.
Nexprt's goal is to disrupt established manufacturing techniques by establishing large-scale manufacturing facilities in India.
They manage production facilities that provide standardized, high-quality output while redefining industry norms for turnaround time and quality by infusing process and technology into the industry.
Their strength with modularized production setups is providing customers with SKUs spanning raw materials, processes, and manufacturing clusters, allowing importing partners to consolidate significantly.
With the help of a specialized R&D team, a large portion of their clientele in the United States, Europe, and the Middle East has moved the business from China to India for the first time. The promise of good value products "Made in India" is enough to convince them to set up new manufacturing hubs.
As Nexprt develops across product lines and sectors, the allure of a manufacturing partner that can streamline purchasing, construct scalable and digital factories, and take the lead on the design and technological innovation is only going to grow.
"We seek to democratize manufacturing and build supply chain predictability for small businesses across the globe, allowing them to compete with giant corporations in terms of their product sourcing and manufacturing demands," Harsha Vardhan K, Co-founder, Nexprt, said of the financing.
According to Titan Capital's Bipin Shah, Nexprt has an incredible team with a lot of promise. Nexprt is establishing a solid playbook to expand Indian exports and compete in global markets with its full-stack strategy and focus on institutionalizing Indian MSME manufacturing.
💰Recent Funding
Nexprt raised $5 mn in a seed round from Sequoia Capital India and Lightspeed recently. With the funding, Nexprt looks forward to scaling the existing business and launching new business verticals in the manufacturing domain.
The Nexprt team is eyeing a 5x growth in the next few months in the decor business once these facilities are up and running.
Future of MSMEs in India
Currently, Nexprt has extensive strategic tie-ups with ten or more clients as their manufacturers in India, as well as 30 or more client associations in the United States, Europe, and the Middle East.
In India, cross-border eCommerce is expected to have huge growth, particularly for the MSME group, which produces items that are widely utilized by merchants.
According to NASSCOM research, India's share in global cross-border eCommerce was only 0.2% in FY20 and might reach 8.9% by FY 2030.
The important markets are the United States, the United Kingdom, the United Arab Emirates, China, Germany, Australia, Singapore, and others. We hope to see upcoming startups like Nexprt leading this growth.