Looking for top startups in Ahmedabad?
Ahmedabad has long been known as a center for the textile and pharmaceutical sectors. Recently, it has stepped up its game, supporting the emergence of tech-based businesses. The digital path is now being taken by next-generation family company owners in this city. 
Gujarat is transitioning from a business state to a startup state. Ahmedabad, in particular, has emerged as a hotbed for high-tech sector entrepreneurs, owing to the state's government's investment in infrastructure and initiatives. 
Thanks to its conventional business orientation, low-cost infrastructure, and proximity to renowned schools, the city is quickly becoming a major launchpad for entrepreneurs, especially in the tech-enabled area.
The city's people, known as Amdavadis, are noted for being 'business-minded and having a larger risk appetite. According to Tracxn, a venture capitalist research organization, 637 startups were formed in Ahmedabad between June 2016 and June 2019, putting the city in ninth place in India for startup numbers.
Here is a compiled list of some of the best startups Ahmedabad City has to offer.
Lendingkart is an online lender that offers SME borrowers short-term working capital loans. Lendingkart specializes in working capital loans for entrepreneurs and small companies. They assess their customers' businesses using analytics and big data scoring. They're a determined group of bankers, data scientists, and techies aiming to make a difference in the world of small business lending.
Founded in: 2014
Founded by: Harshvardhan Lunia, Mukul Sachan
Industry: FinTech
Competitors: Cash Suvidha, Tradesoft, JD Digits, Crosskey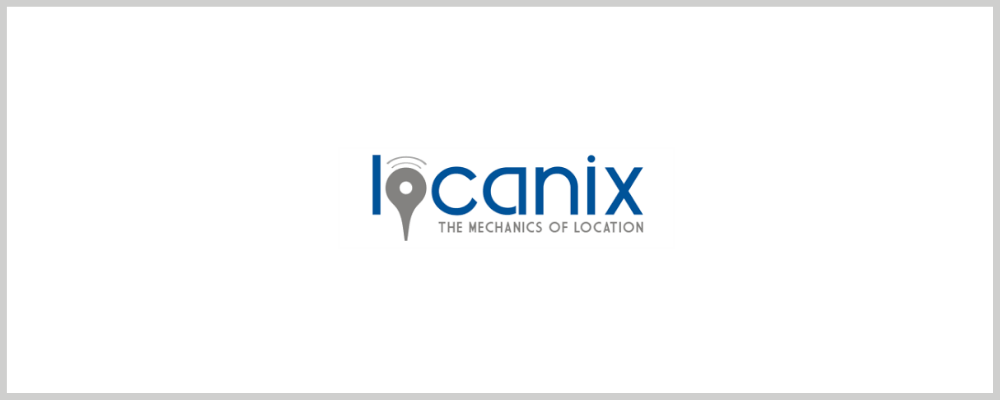 With a focus on India, Locanix focuses on IoT innovation for the transportation industry. Their products include remote temperature monitoring, fuel monitoring, mining, car dealerships, and high-value commodity transit solutions that help to improve safety, security, and operational efficiency. Locanix is on a mission to bring IoT innovation into every vehicle in India, with the purpose of revolutionizing the way transportation works in India.
Founded in: 2013
Founded by: Ruchit Surati
Industry: Logistics
Competitors: Avrios, Cobli, DispatchTrack, Coretex
BluSmart is an electric vehicle rapid charging network and a zero-emission ride-hailing service. BluSmart is a transportation provider of electric shared smart mobility platforms. It's a ride-sharing, car-sharing, and scooter-sharing platform that's entirely electric, shared, and smart. Their aim is to help revolutionize Indian cities by developing a complete and comprehensive electric on-demand transportation platform, with sustainability at the core of their operations.
Founded in: 2019
Founded by: Anmol Jaggi, Punit Goyal
Industry: Transportation
Competitors: eee-Taxi, Lithium Urban, Ola Electric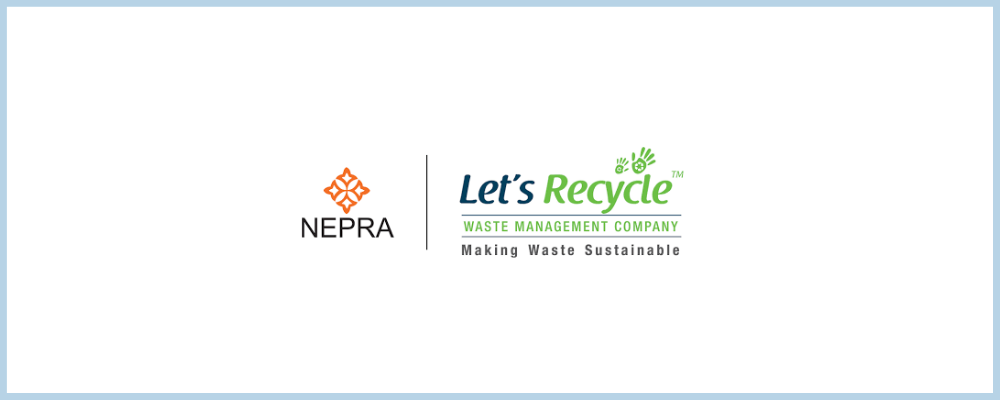 Let's Recycle is India's largest garbage management program. They plan to implement environmental solutions that will assist communities and organizations in becoming more sustainable. Their firm adjusts to meet the demands of diverse customer groups. They do this by customizing, scheduling, and arranging their operations to fit their requirements, thanks to their extensive network of recycling facilities. 
Founded in: 2012
Founded by: Chirag Nathubhai Patel, Dhrumin Maheshkumar Patel, Ravindra Rameshbhai Patel, Sandeep Patel
Industry: Waste management, EcoTech
Competitors: Tatva, Vermigold Ecotech, Smart Joules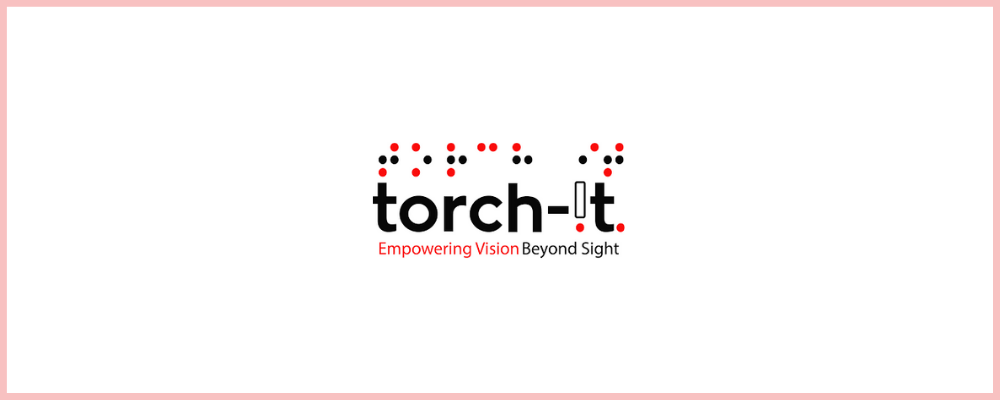 Torchit is working on a cost-effective and efficient gadget for people with impairments. TorchIt aims to provide the "Power of Independence " to the differently-abled population by producing reputable yet inexpensive goods and services. TorchIt aspires to be a social impact company that works to empower people with disabilities by providing a platform for them to thrive.
Founded in: 2016
Founded by: Hunny Bhagchandani
Industry: Healthcare
Competitors: BarrierBreak Solutions, BlooLoc, Conversant Labs, BindiMaps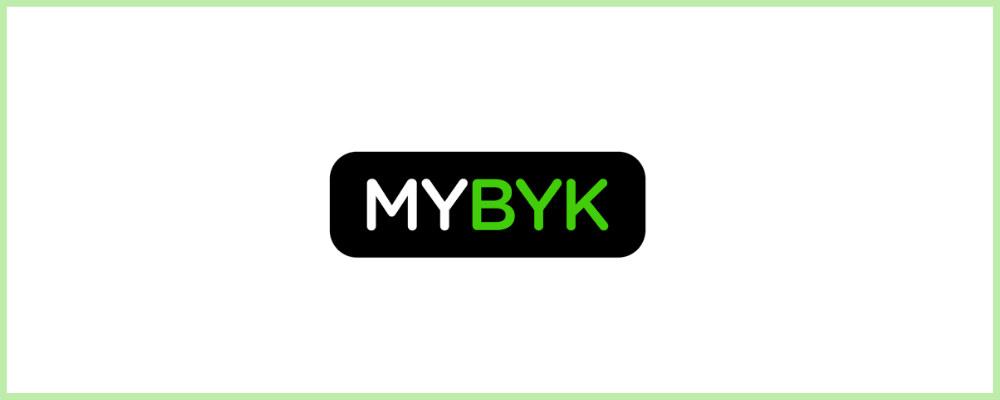 MYBYK is the largest and first premium bicycle sharing and rental service in India. Their goal is to promote the use of bicycles as an alternative and sustainable form of transportation by removing the bother of repairs and maintenance for the end-user, as well as making bicycles more accessible and convenient. In less than 5 years since its foundation, it had grown to a fleet of 4000 bicycles spread throughout four cities: Ahmedabad, Mumbai, Udaipur, and Jamnagar.
Founded in: 2014
Founded by: Arjit Soni
Industry: Transport, Rental
Competitors: Bixi, Beryl, AWA Bike, Tilt, Yulu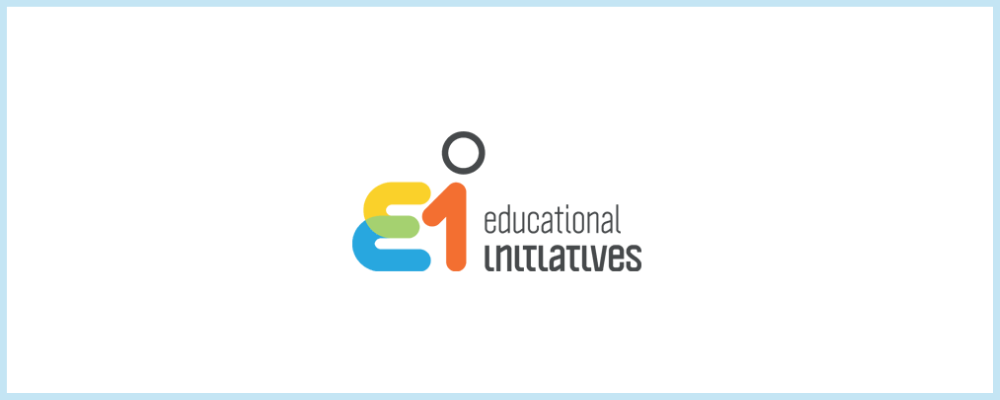 Educational Initiatives (EI) is an Edtech firm that revolutionizes education for children in K-12.  They combine cutting-edge research with technology-based solutions. Their aim is to create a world where all children learn with comprehension. Their systems mine over five billion data points for relevant and customized insight to offer content in the form of various activities, games, questions, and others. They believe in a scientific approach to conceptualizing, designing, and building their products.
Founded in: 2001
Founded by: Sridhar Rajagopal, Srini Raghavan
Industry: EdTech
Competitors: FutureLearn, Enocta, Yardstick, Kraftshala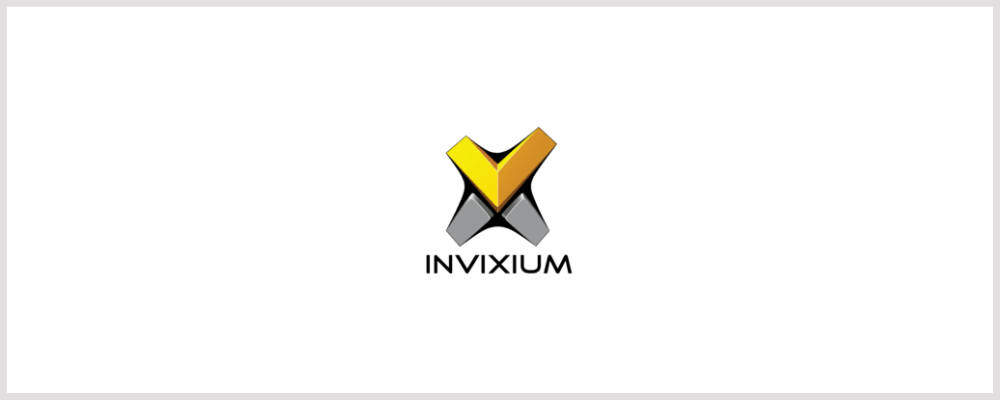 Invixium is a leading global provider of touchless biometric solutions. They offer access control, workforce management, and visitor screening that include facial recognition and temperature sensing. Enterprises and industries benefit from Invixium's completely integrated hardware and software solution, which delivers relevant insights for enhanced safety, health, security, and productivity. The executive team at Invixium has over 200 years of expertise in the biometric access control sector.
Founded in: 2012
Founded by: Shiraz Kapadia
Industry: Biometrics, IT
Competitors: Touchless Biometric Systems, Mantra Softech, Recognition, Biolink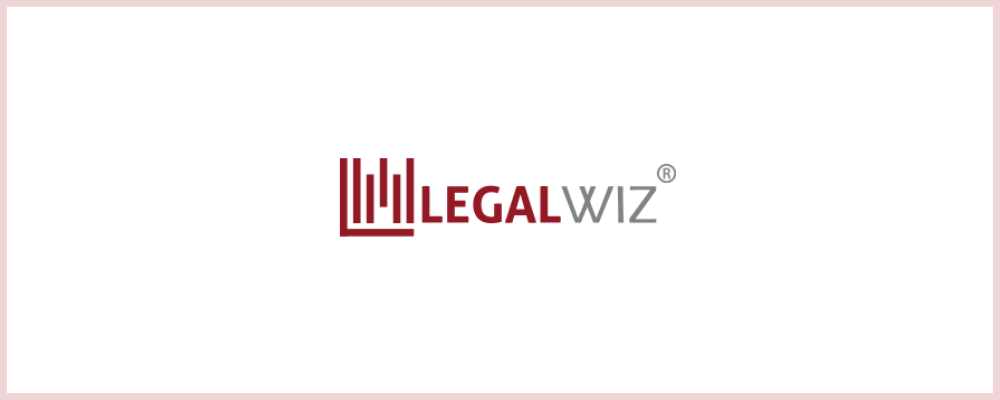 LegalWiz is dedicated to providing high-quality legal services to individuals, small enterprises, and startup entrepreneurs. Their services are designed to meet a variety of legal and regulatory requirements, resulting in rapid and long-term corporate success as well as peace of mind. Through a state-of-the-art technological platform and a nationwide network of competent people, they strive to make their services more accessible and inexpensive.
Founded in: 2015
Founded by: Shrijay Seth
Industry: Legal
Competitors: Vakilsearch Legal Solutions, MyOnlineCA, QuickCompany
Ecolibrium is a pioneer in India when it comes to smart grid and energy management technology. Ecolibrium Energy is trying to transform the way the world uses energy. They work with businesses, institutions, and industries to help them use energy more wisely, spend less on it, and produce cash flow that improves their bottom line. Their technology-enabled solutions assist utilities/grid operators in meeting the demands of those who distribute energy and are responsible for maintaining a real-time supply-demand balance.
Founded in: 2009
Founded by: Chintan Soni, Harit Soni
Industry: Energy
Competitors: Zenatix, LoudCell Technologies, LogicLadder
Global PayEX is an AI-powered cloud platform for B2B AR (accounts receivable) and AP (accounts payable) working capital optimization. This includes automation, reconciliation, analytics, and financing. Corporates may use their services to handle all working capital KPIs, as well as improve sales force performance and streamline relationships with suppliers and vendors. The technology firm brings measurable improvement in DSO, working capital efficiency, dispute reduction, and intelligent automation to reduce cycle times.
Founded in: 2011
Founded by: Mohan Krishnan
Industry: FinTech
Competitors: Cashfree, AND.CO, DadeSystems, AffiniPay
PurpleDocs is a health tech company that allows clinics and hospitals to access digital IP and OP patient information digitally. PurpleDocs offers a variety of clinical data management tools, applications, and services. Its contributions make information more accessible, shareable, and analyzable. It's a software-as-a-service (SaaS) solution for managing Indoor Patient data and diagnostic findings. This allows for the digitization of paper-based patient records and the creation of full patient history.
Founded in: 2010
Founded by: Deepak Gupta, Pooja Gupta
Industry: Healthcare
Competitors: Napier Healthcare Solutions, Plus91, HexaTech IT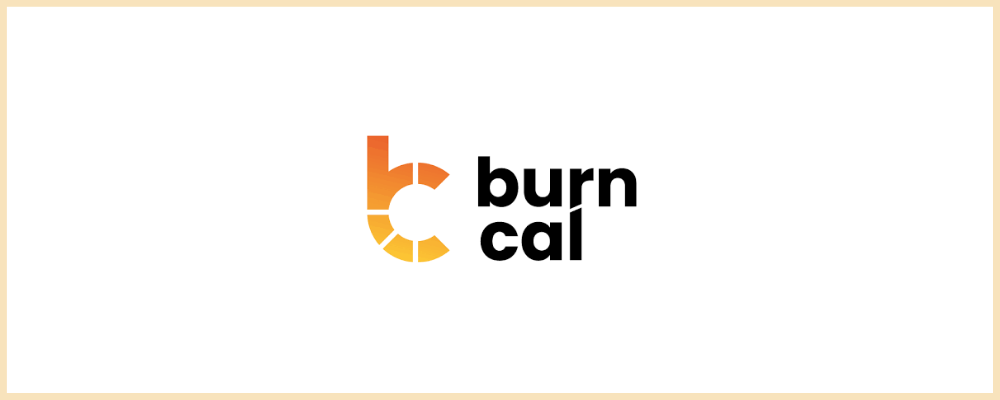 BurnCal is a company that provides tailored exercise solutions. By combining their world-class personal trainers with cutting-edge technology, BurnCal offers you a completely new approach to training. BurnCal was created to make home exercises more accessible, effective, and personalized, ensuring that you don't miss a single day's workout. It was formed by a group of serial entrepreneurs and BITS Pilani and IIT Bombay alumni brought together by a shared passion for exercise.
Founded in: 2020
Founded by: Anik Agrawal, Chetan Reddy, Kunal Agrawal, Vichar Shroff
Industry: Fitness, Wellness
Competitors: DietBet 2011, Cadoo, Abvio, DeFit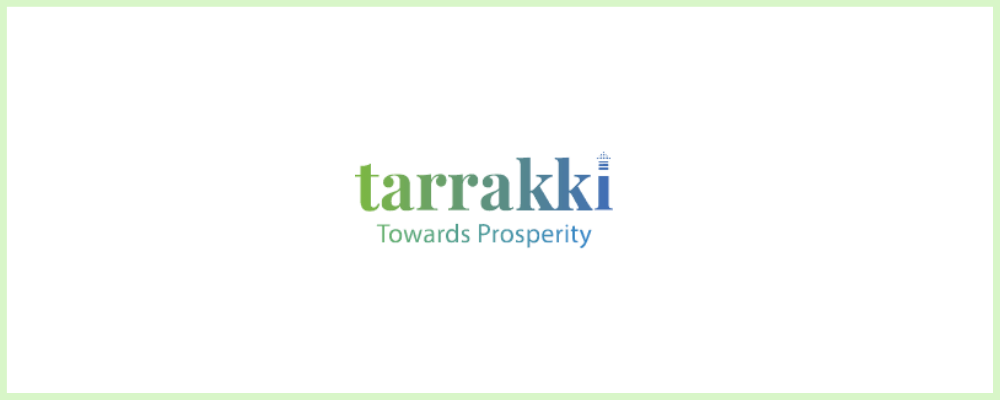 Tarrakki is an Android and iOS money management software that allows users to make regular, calculated investments in mutual funds and stocks. Investment can be customized depending on customers' personal life objectives, income, age group, and risk appetite. The app allows users to keep track of all of their assets and offers advice on how to improve individual portfolios. Tarakki is easy to use, even for individuals who have never invested before.
Founded in: 2018
Founded by: Soumya Shah
Industry: FinTech
Competitors: Groww, Zerodha, KTrack
From a historical and political hub to a breeding ground for startups
Ahmedabad's startup ecosystem has grown a lot in the last decade. There is now a large presence of young people who are making a difference in the industry. Not only has the number of student entrepreneurs increased, but universities have also established incubators to assist their students in launching their businesses.
While the ecosystem is functional, the lack of expertise among companies in the early stages of development is a source of concern.
As a result, Ahmedabad intends to host more domain-specific events that will not only cover broad business themes but also provide one-on-one mentoring to entrepreneurs. 
Apart from this manageable barrier, Ahmedabad's startup environment has shown to be one of the most driven and determined in the country. In the future, we can expect more interesting business ideas from the city of Dhoklas. Let us know what you think about this list of top startups in Ahmedabad in the comments.