For entrepreneurs across the country, Jaipur has emerged as a surprising but excellent option. The country of Maharana Pratap and Rana Sanga has now become a fruitful environment for thriving startups.
Although these businesses have moved beyond their first headquarters in Jaipur, the impact of their success can still be felt throughout the state.
In 2017, the Rajasthan government established iStart, a specialized platform for startups. It aims to encourage entrepreneurship in the state. This comprehensive platform connects companies, investors, incubators, accelerators, and mentors with the necessary resources to build a more vibrant startup ecosystem in the state.
Jaipur is the city of palaces, and the city's past is making way for a vibrant digital and entrepreneurial culture.
In this article, we'll take a deeper look at Jaipur's star startups. From the ones making the ITR Filing easier for you to the ones allowing you to book cabs effectively, we have got everything sorted.
Here is the list of some of the top startups in Jaipur:
1. CarDekho
CarDekho is India's leading car search platform that helps users buy cars that are right for them. Its website and app carry rich car-related content such as expert reviews, detailed specs, prices, and comparisons. The company has tie-ups with many car manufacturers. More than 4000 car dealers and numerous financial institutions (like banks) facilitate the purchase of vehicles for consumers, through CarDekho.
Founded in: 2008
Founded by: Amit Jain
Industry: Automobile, Insurance
Competitors: CARS24, CarTrade, Droom, CarWale
2. Gifts On Air
Gifts On Air aims at assisting brands & manufacturers to retain their customers by giving them scalable marketing tools. This retains the existing customers and helps engage new customers by adding more value to their products. Brands that are tied to Gifts On Air can offer online vouchers on every offline purchase to their customers which can be redeemed on Gifts On Air. This encourages the customer to return often to the brand for frequent purchases.
Founded in: 2017
Founded by: Sarthak Khandelwal
Industry: eCommerce
Competitors: Freecharge, Nineleaps, PayTM
3. Gxpress
Gxpress was founded with a motto to fulfill the gap between organized and unorganized logistics. They offer reliable and customized solutions for international shippers. They have strong warehousing, fulfillment, drop shipping, relabeling, and return management capabilities globally. They are proficient at providing premier solutions in the industry such as API integrations, tracking systems, warehouse management systems, and hassle-free order processing.
Founded in: 2016
Founded by: Praveen Vashistha
Industry: Logistics
Competitors: Delhivery, Shiprocket, Ekart, FedEx
4. Habilelabs
Habilelabs is a premier software product development and IT-service provider company that renders top-class web and mobile application solutions. The company houses a highly talented development team that aims to provide perfection in every piece of work. It also seeks young and skilled minds across the globe and offers them quality training that opens a road towards wide opportunities in the organization.
Founded in: 2014
Founded by: Ankit Dhir
Industry: IT
Competitors: TOPS Infosolutions, IngeniousMindsLab, Angular Minds
5. Voylla
Voylla is one of India's largest fashion jewelry destinations. It has a robust online presence and an expansive 150+ stores across India. Voylla has successfully executed the concept of high-quality, flawlessly crafted jewelry at affordable prices – a feat that remains unmatched in an increasingly busy segment. Voylla takes pride in its commitment to the rare and traditional art of jewelry, creating contemporary accessories for its customers.
Founded in: 2011
Founded by: Vishwas Shringi, Jagrati Shringi, Raj Uparkar
Industry: Jewellery
Competitors: Chico's FAS, Lajerrio, Yoogi's Closet
6. MyTeam11
MyTeam11 is known to be the second-largest market leader & most trusted fantasy sports brand across India. Launched in 2016, MyTeam11 presently acquires a user base of 18 million which is growing exponentially. Giving online fantasy sports gaming in India a boost, they help millions engage with a variety of sports. They offer 10 major sports, dual languages, quiz contests, and exciting odds on winnings.
Founded in: 2016
Founded by: Sanjit Sihag, Vinit Godara
Industry: Fantasy gaming
Competitors: Dream11, Cricketinc, Thrive Fantasy, Fan Fight
7. Lexcarts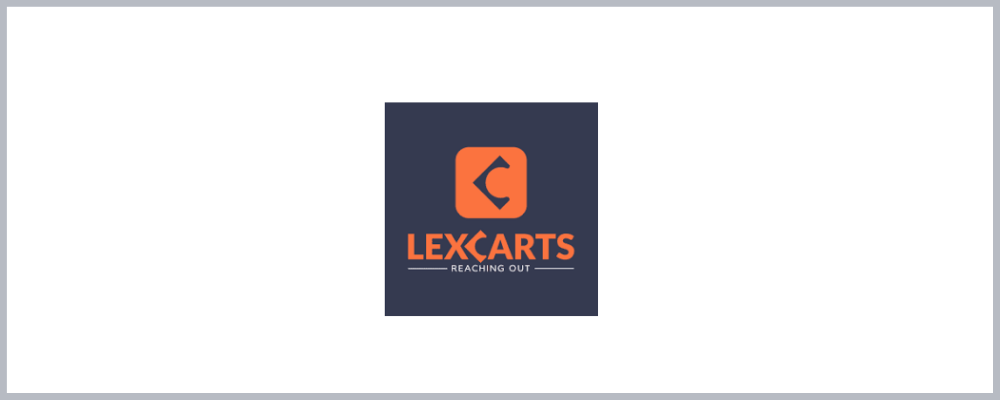 Lexcarts is an online platform that provides legal services in India. Lexcarts provides legal professionals with expertise in various legal fields. Users can choose lawyers from an online lawyer's directory. Connect with lawyers directly through the website. Users can also hire local lawyers anywhere in India. You can read lawyer's opinions on current legal issues through legal articles and blogs, on their social media pages.
Founded in: 2016
Founded by: Arvind Singh
Industry: Legal
Competitors:  Lawrato, MyAdvo, Legalisor, Phoenix Legal
8. FoxCabs
FoxCabs is an intercity cab service. They provide cabs for round trips, one-way trips, and local rentals too. They focus on corporate car rental services. It is a Jaipur-based organization that has been incorporated from a 40-year-old experienced travel company of Jaipur. They are not cab owners but are aggregators. They currently have operations in major cities in Rajasthan and Gujarat. FoxCabs plans to expand to 15 new cities within this year.
Founded in: 2016
Founded by: Akhil Agarwal
Industry: Transport
Competitors: TaxiSoftr, Ndot, GoSpaxi, SpotnRides
9. Rufil
Rufil is a dairy company in Jaipur that was carried down from the generational dairy farm of the Joshi family. Throughout the milk collection system and the processing, they aim to procure fresh milk daily from local villages surrounding Jaipur. They conduct purity checks on 36+ parameters using advanced technologies. Rufil makes sure the milk that reaches your home is safe, most hygienically packed, and has no adulterants and preservatives.
Founded in: 2008
Founded by: C. K. Joshi
Industry: Dairy
10. Hop Electric Mobility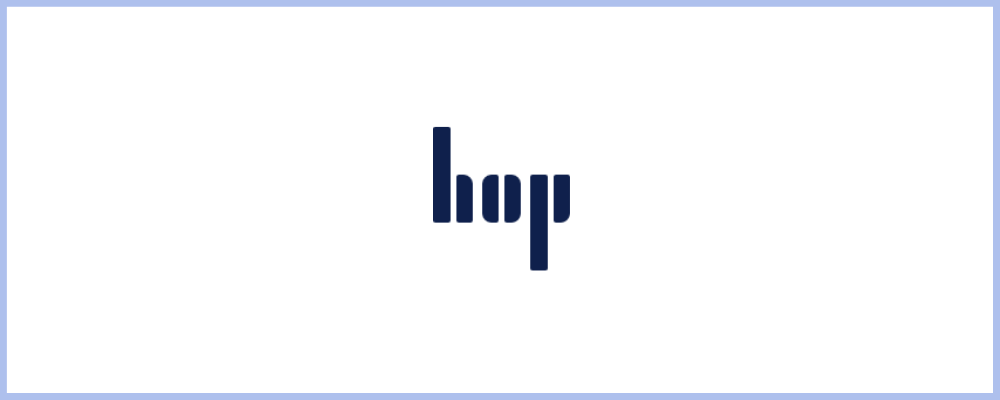 Hop Electric Mobility is a maker of two-wheeler EVs as well as charging solutions. They are a team of passionate engineers, designers, creators, and marketers working towards one goal to bring sustainable products and technologies to the daily life of a common man. They are building the next generation new energy mobility ecosystem that makes it easier to switch to electric vehicles.
Founded in: 2018
Founded by: Ketan Mehta, Nikhil Bhatia, Rahil Gupta
Industry: Automobile, energy
Competitors: Mahindra Group, Ather Energy, EeVe
11. DealShare
DealShare is a B2C hyperlocal e-retail business. DealShare is a social eCommerce model with the objective to re-invent retail for the next-gen users. It offers relevant catalogs with low prices and a fun-filled shopping experience with vernacular browsing. DealShare is currently operational in 5 states and in more than 30 cities. They claim to be the only eCommerce company that caters to the mass population of the country.
Founded in: 2018
Founded by: Vineet Rao, Sourjyendu Medda, Sankar Bora, Rajat Shikhar
Industry: eCommerce
Competitors: Snapdeal, Shopsurya, Floranow
12. WholesaleBox
WholesaleBox is an online platform where retailers/shopkeepers can buy hassle-free. From WholesaleBox, a retailer can order products in bulk for reselling, and the order will be delivered to their chosen place. WholesaleBox has put the entire wholesale buying process online to enable manufacturers & brands to drive incremental revenue, cut costs, improve customer experience and analyze performance through data analytics.
Founded in: 2015
Founded by: Rohit Dangayach, Chandan Agarwal, Rakesh Shekhawat, Madhur Maheswari
Industry: Retail, eCommerce
Competitors: Excess2Sell, RecycleMatch, LandscapeHub
13. Hello English
Hello English is an English language-learning application. It allows users to learn through interactive modules in 22 different Indian languages. It functions on a freemium pricing model. The app is available on Android, iOS, Windows, and Web. Today, Hello English is Asia's largest online English learning platform loved by over 50 million users and top enterprises. Its mission is to empower the next billion with personalized English learning and improved job outcomes.
Founded in: 2014
Founded by:  Nishant Patni, Pranshu Patni
Industry: Edtech
Competitors: VUS, Quickstep English Center, Kings Learning, Utter
14. Tax2Win
Tax2win is India's leading expert in ITR Filing. Tax2win offers customers a one-stop-shop for anything and everything related to taxation on a single platform. Customers can find answers to your day-to-day tax-related queries, file their returns, take care of any notices that they receive from the Income Tax department for non-compliance, and much more.
Founded in: 2015
Founded by: Vertika Kedia, Abhishek Soni
Industry: Legal services, tax management
Competitors:  ClearTax, TaxZippy, Makeyourtax, TaxBuddy
15. Wooden Street
WoodenStreet is synonymous with well-made furniture that brings alive the aesthetics of your home, giving it an elegant look and a luxurious feel. They aim to make a difference in the way people shop for their furniture and home decor needs. They believe that choosing furniture should be easy to acquire and pleasant to look at, and this approach helps them stay unique in the industry. They have 35+ stores across India at present.
Founded in: 2015
Founded by: Lokendra Ranawat, Dinesh Pratap, Virendra Ranawat and Vikas Baheti
Industry: Furniture, eCommerce
Competitors: Pepperfry, Urban Ladder, Homelane, Furniturewalla
A Promising Future Ahead For The Pink City
In the first half of 2019, Jaipur companies received more than $110 million in investment, the most of any Tier 2 city in India during that time. A slew of new companies has come to prominence in the city. This list is a comprehensive collection of them, but not exhaustive.
It's no surprise, therefore, that Jaipur is now one of the best places to start a business. The pink city might be ideal for you if you have business ideas that require a home.