Education is arguably at the top of the list among the various things that the pandemic has changed.
As students and teachers across the country have adapted to "online" education, it is evident that technology is more involved than ever before.
However, technological advances can be a privilege that a large section of Indian students still can't reach. But necessity has made changes to this picture during the pandemic. The increased accessibility of EdTech (education technology), has helped breach the gap.
Bharat EdTech Initiative (BEI) is a collaborative effort to improve learning outcomes for unprivileged Indian students.
BEI: An Introduction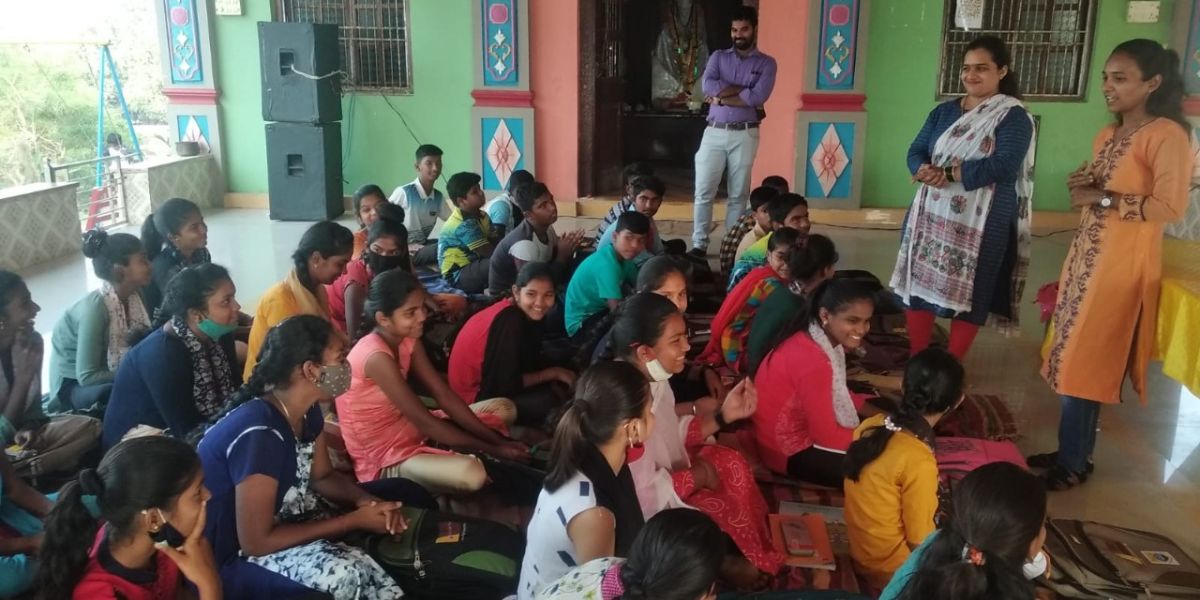 BEI is a collaboration of 34 educational, not-for-profit, and financial organizations. In addition to these organizations, BEI has an Advisory Council whose members have substantial experience in diverse fields of education and social impact.
This national program is led by four organizations that provide strategic direction on overall management and implementation. Sattva Consulting is the initiative's primary anchor, and the Michael and Susan Dell Foundation and the British Asian Trust are the initiative's lead donors. Giveindia is in charge of financing and donor administration.
The Need For This Initiative
Covid-19 saw the rise in EdTech implementation. It also saw the gaping digital divide across various socioeconomic groups of students. Proper schooling for all Indian children is still nightmarishly unavailable. If Covid-19 ushered in the age of technology for many, it also deepened learning losses for others.
Virtual classrooms highlighted long-standing societal inequities. There was a pressing need to implement a program that would operate as a leveller in our educational system.
The concept for BEI arose from a desire to address these pervasive disparities and uplift the marginalized sections of society. Many children in India lost their access to education when schools closed down during the lockdowns.
For example, across all classes, nearly 82% of kids at government schools had lost at least one specific mathematical ability from the previous year. And only 1 in 4 Indian students have an access to a digital learning platform. These significant learning deficits, if not handled early and effectively, might follow a student for the rest of their life, negatively impacting their future.
As students and teachers head back to offline schools again, they need extra support and a technological push to match up to the more privileged sections of society. BEI aims to do just this.
How Great Ideas Came Together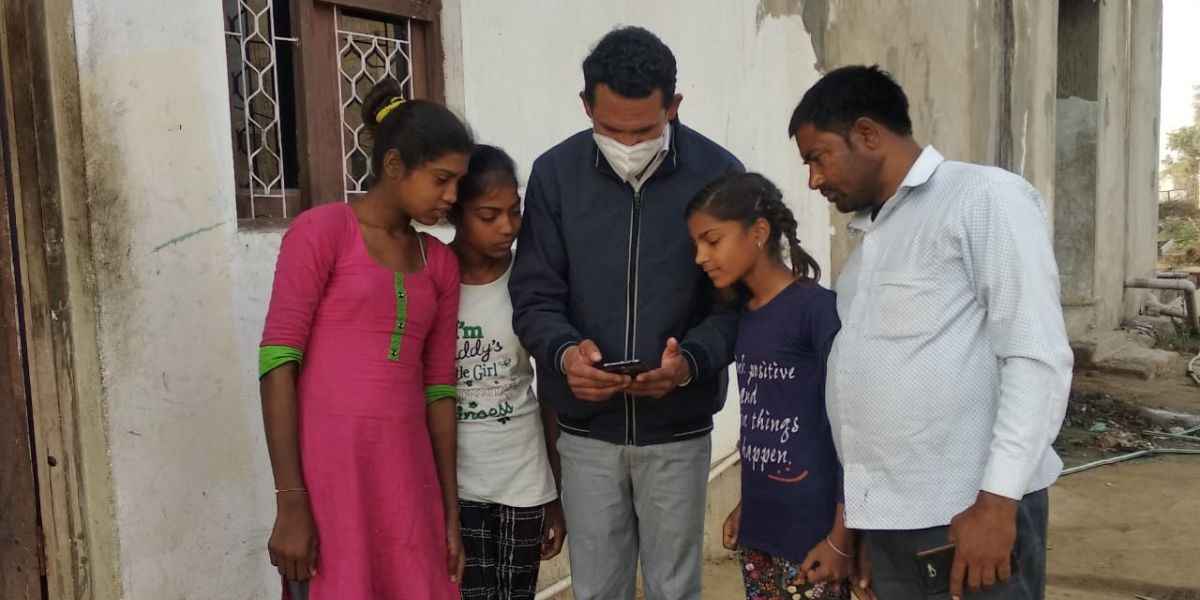 The BEI partner ecosystem consists of 5 EdTech partners, 9 Non-profit partners, 3 assessment partners, and 14 donors. Firstly, BEI collaborated with ConveGenius, El-Mindspark, and Toppr to deliver accessible and inexpensive education to everybody.
BEI continued to have a rigorous partner selection structure and procedure. Later, it started onboarding nonprofit partners in September 2021 with the goal of reaching more students and appropriate target groups for BEI. People for Action was BEI's first nonprofit partner.
BEI benefits from each partner's distinct viewpoint and skills. It is driven by the team's commitment to a shared purpose, which spans a wide range of specializations from assessment and evaluation (CGI, Trivium, and Ei DA) to nonprofit organizations executing the program on the ground.
The firm is convinced that a single revolutionary idea driven by enthusiasm can energize the whole education ecosystem. ConveGenius, a non-profit organization devoted to providing fair educational opportunities for everyone, began onboarding students in Himachal Pradesh with 5,000 pupils.
Toppr also reached out to a number of organizations, including NDMC, SARD, and others, in order to recruit students from the most distant parts of the nation.
What Has BEI Achieved So Far?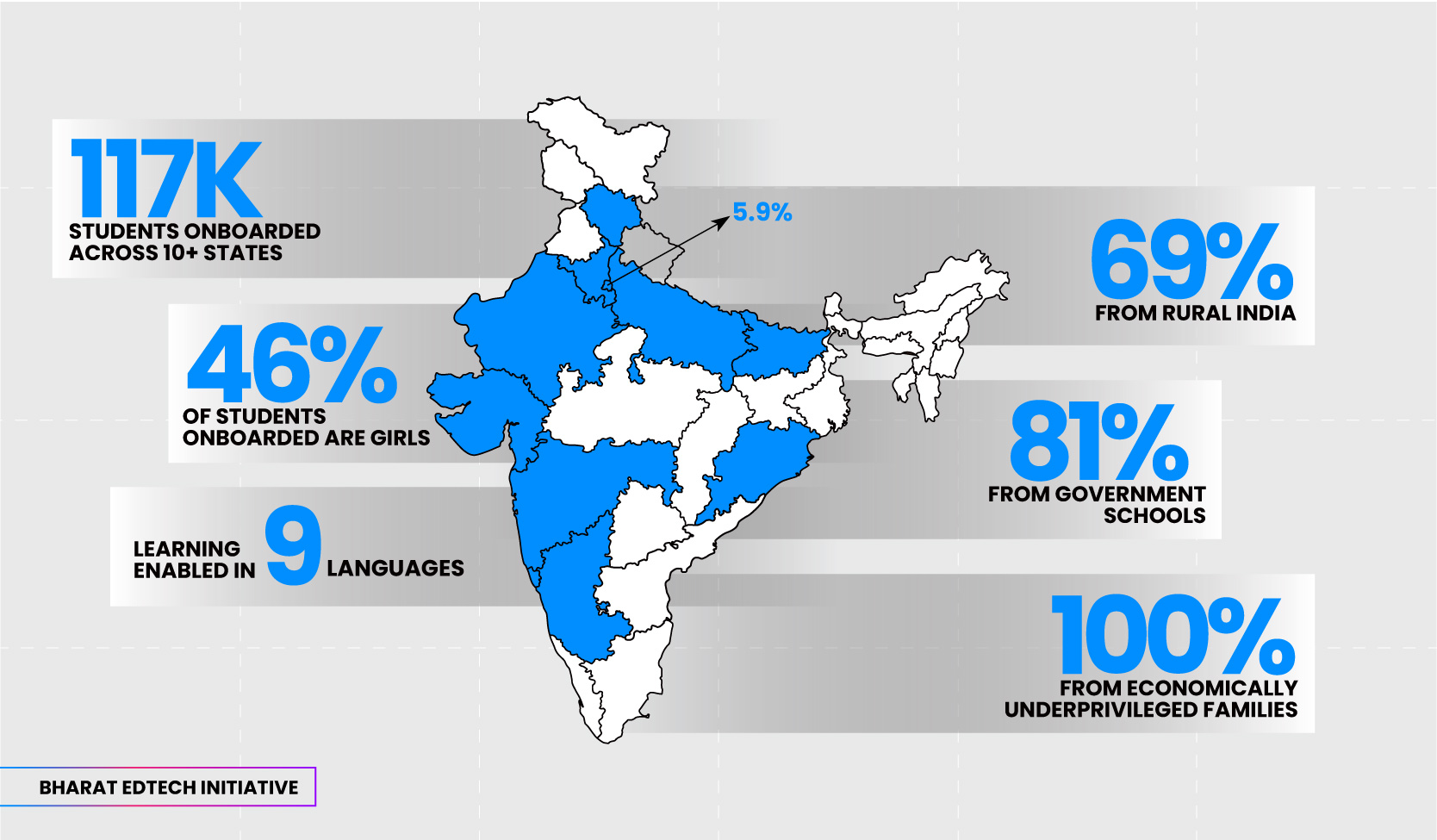 BEI is attempting to combine classroom instruction with home-based learning using established EdTech solutions that offer anytime, anywhere learning. This will help children from low-income families to make online learning a permanent part of their education.
It is planned to be a platform outside and above the normal schooling system. Ensuring equitable access to digital learning across genders is a primary emphasis area of the initiative.
The results?
What began as a pilot with 25,000 students has grown to over 100,000 students registered in our EdTech platforms just five months after its debut. BEI thanks its partners, who worked with it around the clock to help reach this goal.
BEI is also actively aiming to create a gender-balanced class. The initiative has successfully onboarded 117,000 students across ten states from August 2021. Currently, girls make up 46% of the impact group, but it hopes to attain a 50% gender split in the following year.
A Future of Inclusive Learning
BEI aims to provide digital access to one million first-generation digital learners in India by 2025, as well as show enhanced learning outcomes through technology-driven interventions.
BEI's aims to inspire parents, teachers, and grassroots organizations to become significant influences in the lives of kids and to assist them on their educational journeys.